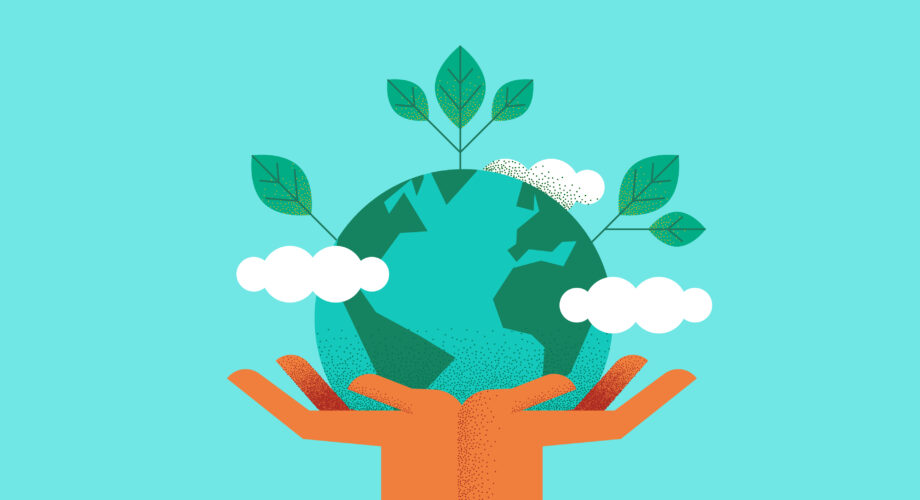 Covid19 – a greener planet?
Covid19 has dominated 2020 – the global pandemic has conditioned our lives and led to the pausing of many trends and dynamics that had been building momentum in recent years.
Much-needed vaccines are now being administered, and the promise of a return to normality seems attainable at last. But what kind of 'normal' will emerge as we leave behind our social isolation..?
As we entered 2020 the green movement was developing real mainstream traction; 'Blue Planet', Greta Thunberg, recyclability, eliminating waste and better use of resources had all been rising up the public agenda.
Our awareness of our own vulnerability and the need to look after our bodies has been heightened by the Covid virus. And the fragility of life in the face of this threat closely parallels the danger of ignoring the damage that current human lifestyles have been doing to the planet.
Drastically altering our behaviour has been a necessity during lockdown, but it also demonstrates that significant change is possible. Carbon emissions reduced globally by almost 10% during the first six months of 2020 due to less travel and lower industrial output – a massive contrast to the seemingly irresistible increases of previous decades that appeared almost impossible to halt.
Covid has led many businesses and organisations to re-set – either by necessity, or opportunity – to explore different ways of working, operating and delivering their products or services. And the election of Biden has boosted the global political will to address the pressure on planetary resources.
So – what developments can we expect to see as we move forward?
Many manufacturers that had initiated programmes to reduce packaging or improve recyclability began to introduce those changes during 2020, and others are in the pipeline. The drive to completely eliminate single-use plastics from all food and drink packaging will move closer to reality in the coming years
Consumers have altered their shopping habits during the extended periods of lockdown – more considered, more careful and with less waste as a consequence
More working from home (likely to continue well beyond the pandemic) also means more local shopping, benefiting smaller retailers that meet their community's needs
Online shopping has become the norm for many across a host of sectors, and its sheer convenience will be a hard habit to shake. The damage to high street retailers is already very evident, but this does open up the opportunity for the re-purposing of our town and city centres – expect more mixed-use outlets to emerge to fill the gaps, offering a combination of leisure, food and drink, entertainment and retail, with a particular focus on looking after our mental and physical health
The desire to better protect our personal well-being will enhance the appeal of those food and drinks brands that can demonstrate pro-active health benefits
The growing vegan and 'plant-based' sectors are also likely to expand well beyond their core base of evangelists, to attract more mainstream consumption of foods that promise to cause less harm to the environment
So, as we leave the disease of 2020 behind we may, eventually, look back and recognise it as the year that drove us to turn the corner towards restoring health to our planet.
Our Strategy Director, Chris Blythe, was invited to contribute this Opinion Piece for the January 2021 Newsletter produced by our good friends Green Seed. The Green Seed Group is an international food and drink sales and marketing consultancy that helps clients from all over the globe to build their business in overseas export markets.