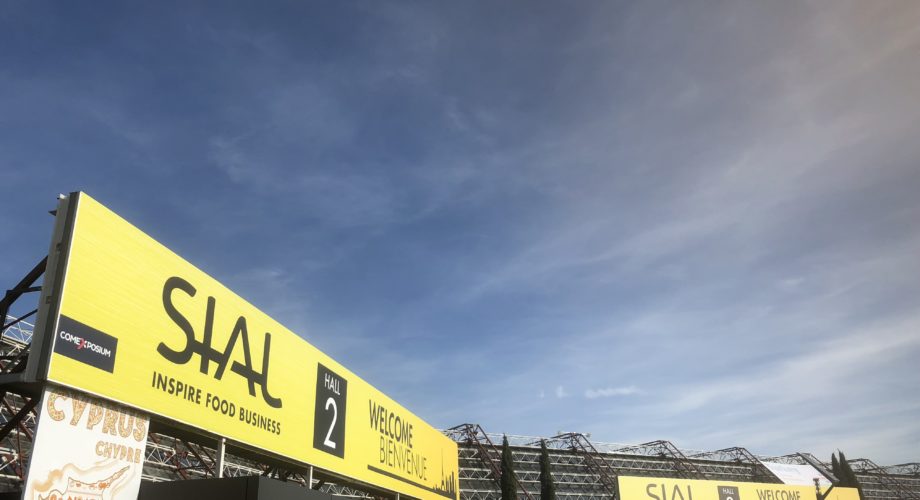 SIAL 2018 is a fantastic showcase for food brands, ingredients suppliers and manufacturers – a truly global audience that descends on the outskirts of Paris for five days, eager to uncover new ideas and opportunities.
The focus is on the food – of course it is – but I was intrigued this year to contrast the ways in which many of the brands on show presented themselves.
At a time where several of the major food trends are creating seismic shifts in key sectors (the battle to tackle obesity, growth in plant-based foods and drinks, addressing the environmental impacts of plastic packaging, for example) there are some brands that are moving with, or even ahead of the times, whilst others appear to be firmly stuck in the past.
The prompt for this was one of the first products I saw at SIAL this year – 'Today' Goldies, from Turkey; a brand displayed without a whiff of irony but with a distinct air of the 1970's! The product format (ambient sponge cake with 'chocolate' cream filling) and brand presentation just screamed 'yesterday' to me. It appeared so out of kilter with the more contemporary sweet treat products evident in Paris that were lighter, crisper, healthier, and more right for….today.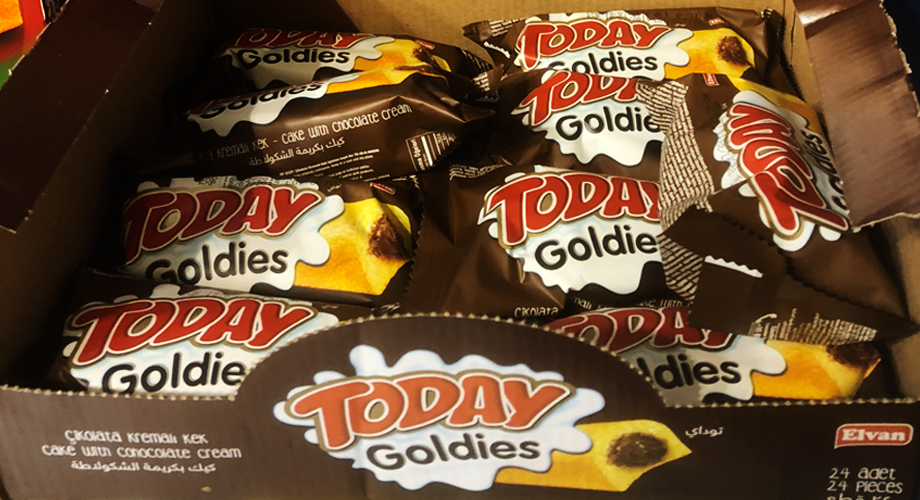 Even allowing for cultural and market differences this struck me as an example of branding within food that can often appear outdated, careless or even lazy. Branding should be about dramatising a clear point of difference – rational or emotional – and yet for some food and drink products their packaging appears to be little more than a device to contain their product, and their brand is treated as simply a means to label and describe.
Good branding brings a distinct character to a product – it should attract and engage the consumer so that they want to find out more and build a relationship.
Sometimes this is delivered through the wit and wordplay that creates a memorable brand name. Take the example of My Gutness, a range of fermented drinks that claim to promote gut health.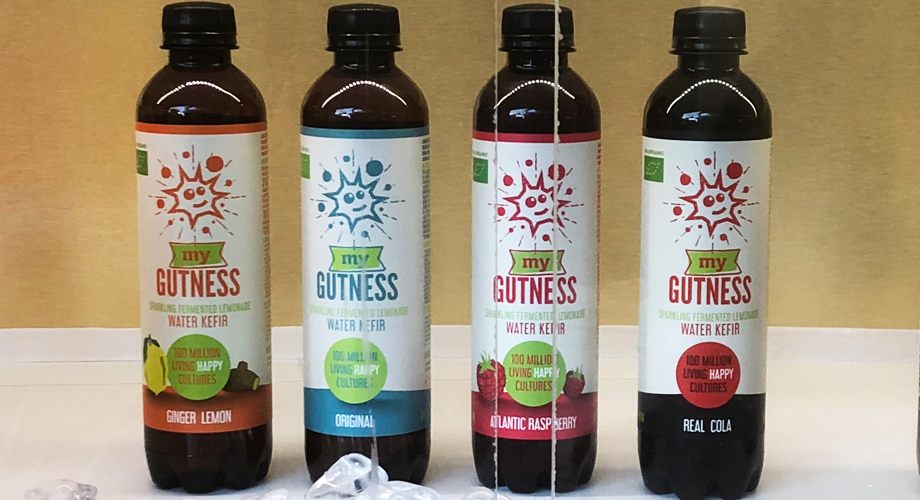 Or it can be about attitude – like Oumph the Swedish brand that promotes "epic veggie eating" with a rock'n'roll style and tone that brings a real energy to its category.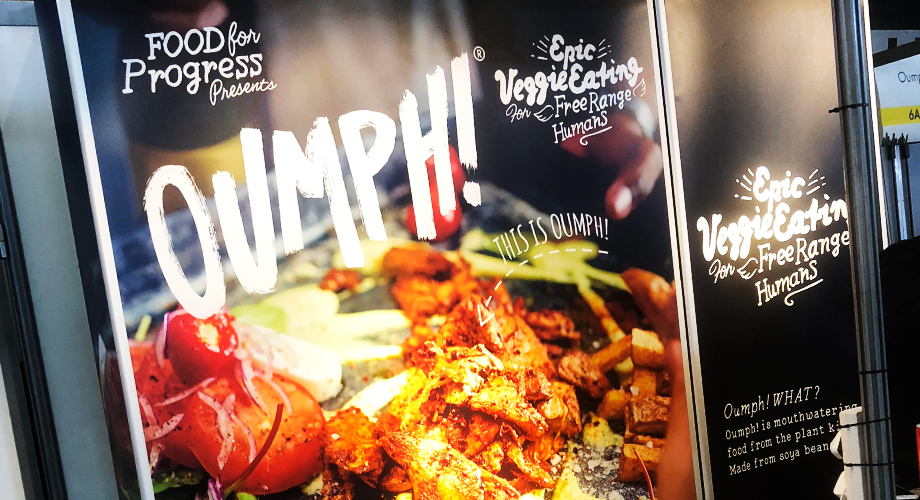 Within congested sectors – and pretty much every grocery category is filled with a surfeit of products these days – this kind of distinctiveness is both necessary and valuable.
And even in relatively new emerging sectors, like meat alternatives, clear branding that tells a story helps to establish a fledgling brand's place in its market. The Beyond Burger has received a stack of media attention based on its product performance, closely mimicking the taste, appearance, and texture of conventional meat burgers, but its branding is playing a role too – it's not 'almost' a burger, it's something 'beyond'.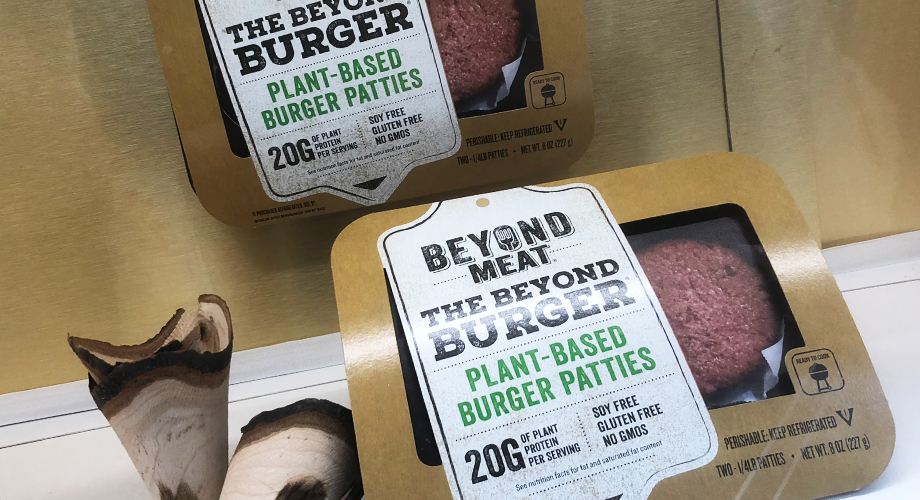 Another recent introduction in this sector, The Meatless Farm Co. is utilising language and pack format conventions that echo the meat sector to deliver credibility and cues that make it easier for consumers to understand and accept the meat-alternative role that its range plays.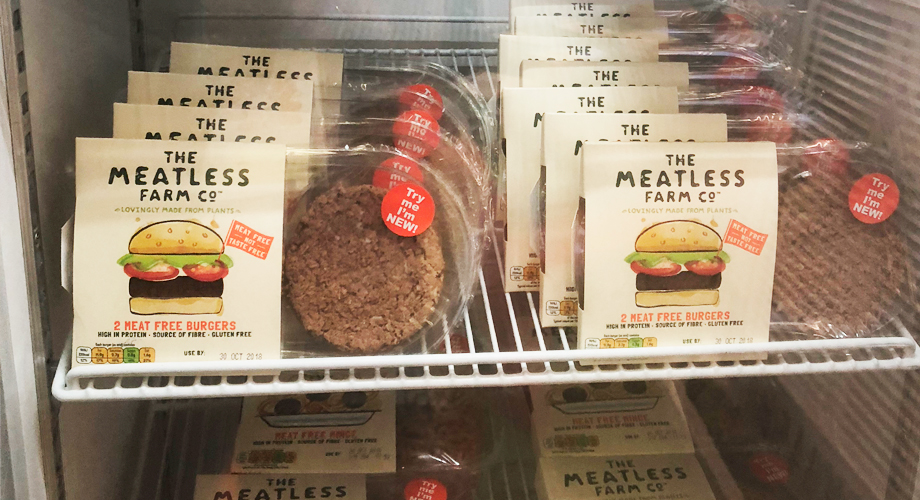 Contrast this dynamism evident in much of the increasingly vibrant vegetarian and vegan category with a sense of tiredness amongst many of the whisky brands on display at SIAL this year. Names like Vegas and Uncle Sam for bourbons, and (somewhat bizarrely) Paddington for a scotch just feel unimaginative, built on opportunism and hastily arrived at reference points rather than any sense of distinctiveness – the inference is that the product within is a 'me too' copy that will trade on its price rather than any unique qualities.
To really stand out in this busy world of food and drink a brand needs to have a point of view; it needs to stand for something.
Diva is a Slovakian functional beverage brand that has decided to unequivocally position its range to women – drinks with a range of internal and external health-benefiting properties that target "…a woman who doesn't fear to be herself".
It has led to packaging that is closer to that of bath or beauty products and brand imagery that seeks to reflect a range of different, strong, independent female characters.
Diva is not a brand for everyone. It's not supposed to be. But it is a brand that stands out from the crowd of functional drinks that have emerged in recent years from across the water, energy drinks, tea and dairy drink sectors, because it has a clear purpose and a single-minded intent.
And that was the real lesson that I took from my two days at SIAL – that whatever sector your brand is operating within, be it new and developing or old and established, you need to ensure that it has a clear purpose and proposition that its branding can bring to life.
To demonstrate how it is better, or different to the many competitors that surround it, and to make it stand out, grow and succeed.
Words by Chris Blythe