Cereal Partners Worldwide
Brand Design
Helping Cereal Partners to make breakfast better for families worldwide.
CPW wanted to make breakfast better – but they didn't know how best to articulate this. They needed a new brand identity to establish the platform to communicate this mission.
Established in 1991, Cereal Partners Worldwide (CPW) is a joint venture between Nestlé and General Mills. It enables these huge global businesses to market their cereals in more than 130 countries worldwide.
Since its creation, there had been little evolution in the CPW identity. With the launch of their new company purpose 'We make breakfast better' it was the right time for the business to turn its attention to its brand design.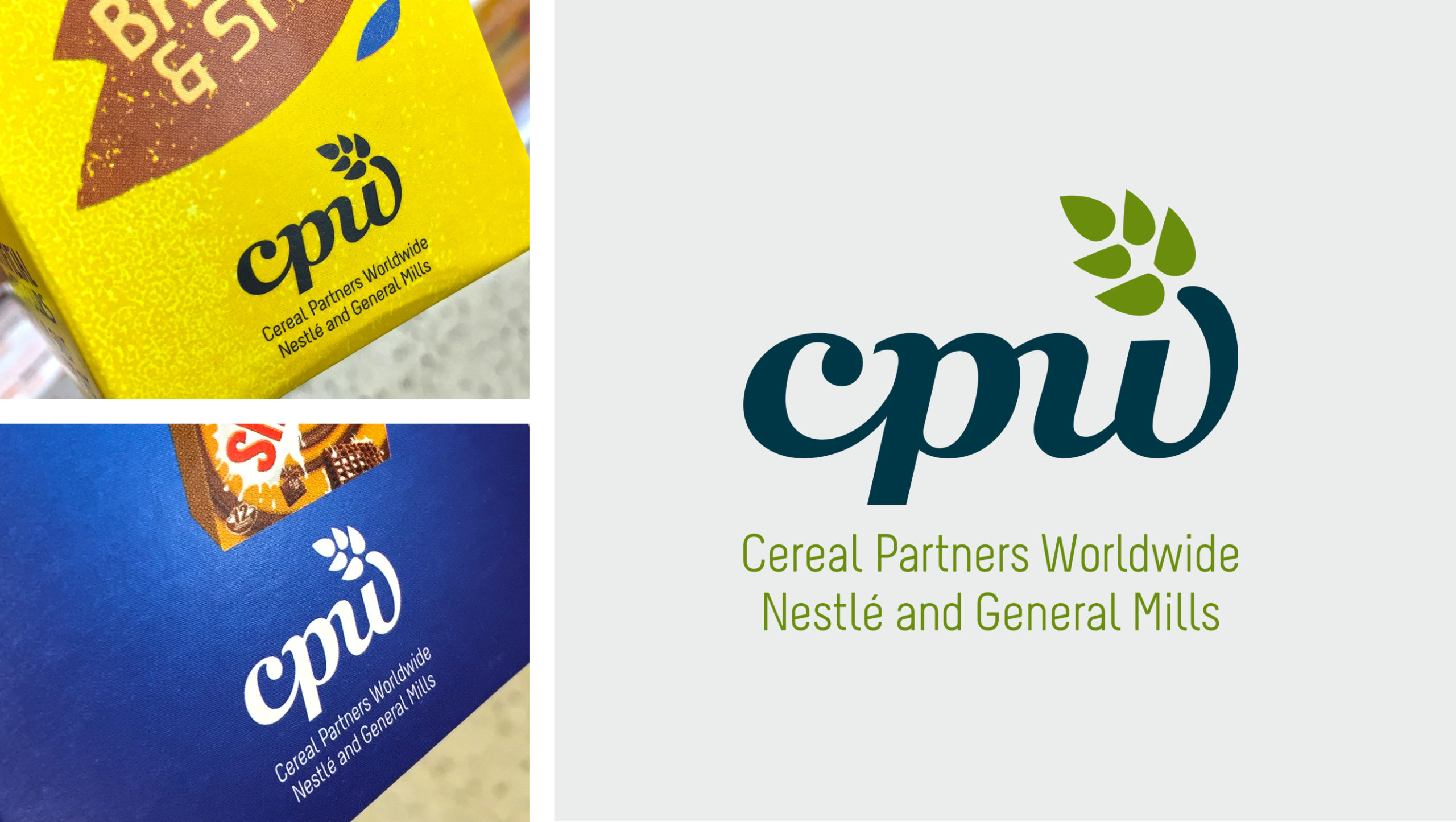 We worked alongside the CPW team to understand all aspects of their offering that contribute to a better breakfast. This embraced the ingredients within their product ranges and reduced sugar content. It also included the way CPW products contribute to family nutrition and their desire to be in tune with contemporary family living.
(If you'd like to find out more about how we've helped another brand to understand how to tune in to key consumer dynamics take a look at our Violife insight work here – link to Violife case study).
We created a graphic brand identity that is reflective of CPW's new purpose. It also reflects their goal to deliver a natural breakfast in an inspired modern way.
As part of the brands' identity, we also delivered a range of assets to create a brand design that is flexible and that brings the reality of 'making breakfast better' to life. The design and imagery is purposed to allow for creativity across all media types and markets.
We created a range of supportive brand communications materials – initially to help 'sell in' the mission to CPW staff and stakeholders. This extended into graphical imagery integrated into their workplace.
The new CPW identity was adopted across all cereal packaging used by the two partners. It is a unifying image that anchors all of their products to the mission to make breakfast better across the world.