Walker & Drake Cold Pressed
Brand Identity & Packaging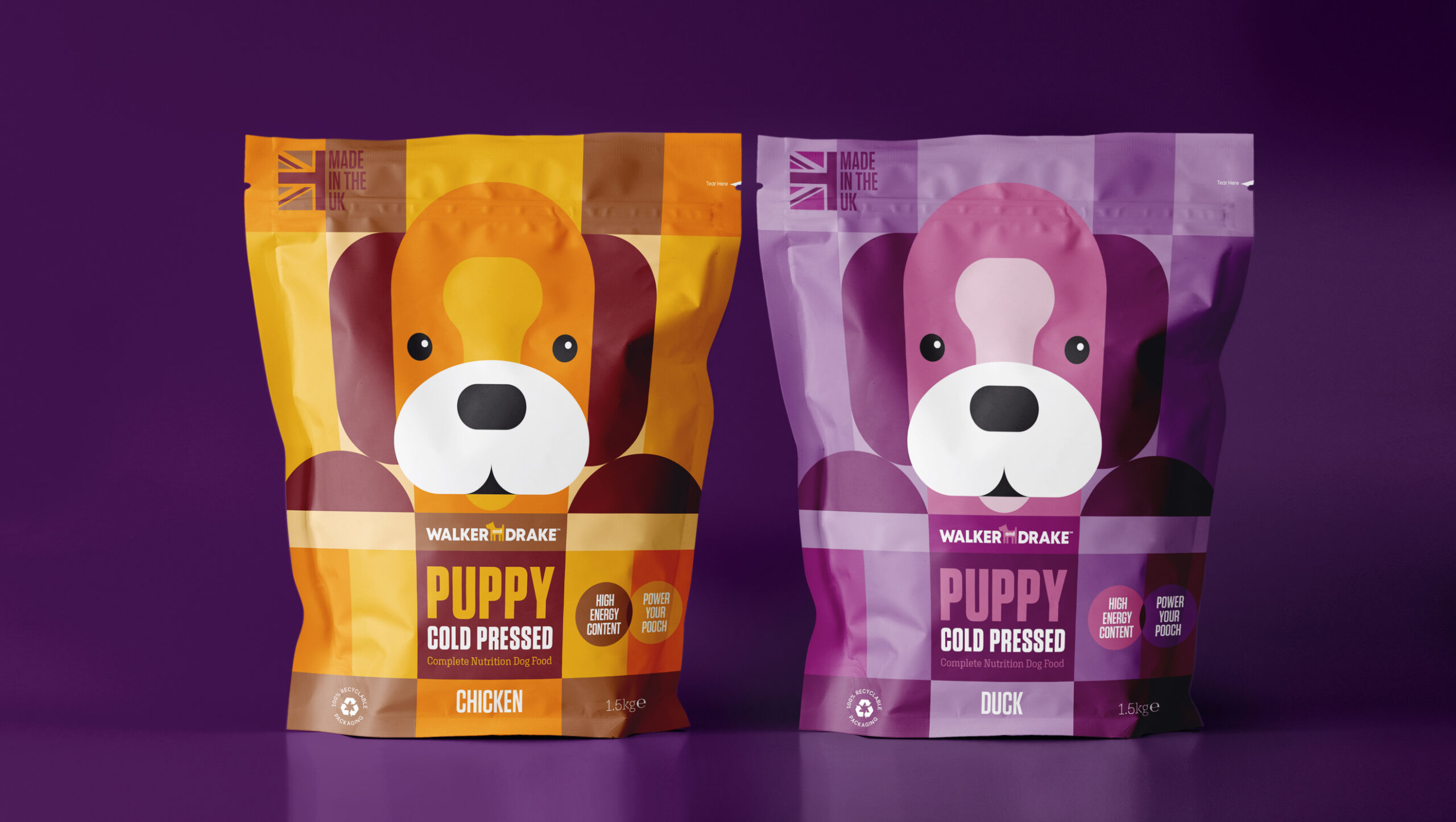 Cold Pressed Dog Food with doggy bags of personality.
The owners of Walker & Drake approached us to help develop their brand identity and packaging design for their unique 'Cold Pressed' dog food.
There were very few manufacturers of this type of product in the UK. The key benefits of 'Cold Pressed' are the higher levels of nutrients provided for the dog compared to that of standard kibble.
The dog food market is heavily saturated. It can be confusing for dog owners who are always on the lookout for the best possible food for their pets. As this is a relatively new concept in the UK, it was imperative that the brand identity reflected the 'Cold Pressed' benefit, but also that it stood out on shelf.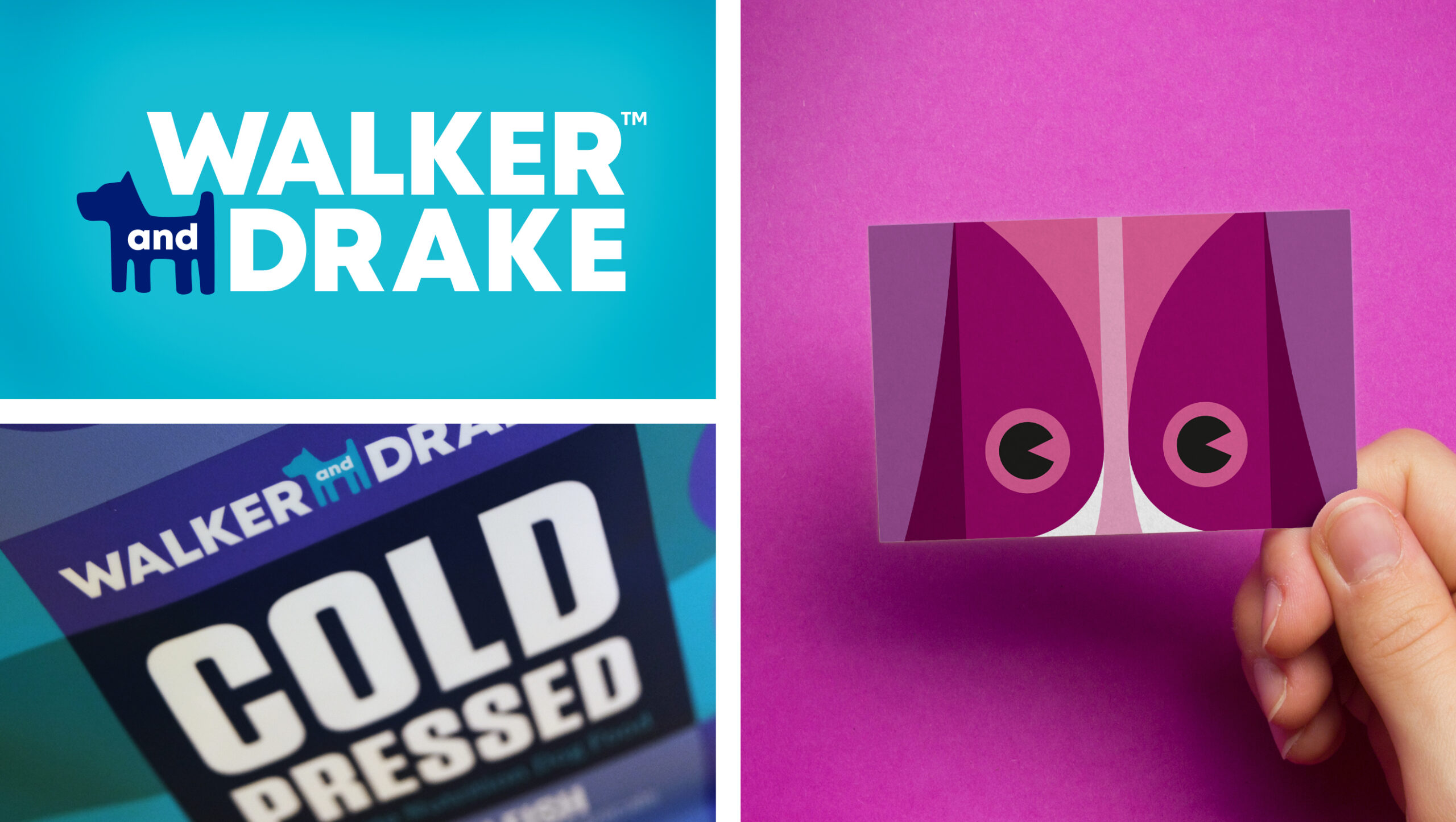 The packaging design had to include clear, compelling on-pack messages to display the key benefit. But it also needed to avoid being over-complicated and containing unnecessary information which can become daunting to dog owners. Walker & Drake wanted to be an inclusive brand that can appeal to everyone.
They also wanted to build an engaging character and personality for their brand. One that moved beyond the usual photographs of bounding hounds and happy owners. So we decided to create our own family of dogs…
The end result was a bold, confident, modern design with clear messaging that communicates quality and trust. By using an eye-catching illustration style this enabled the brand's range a greater standout on shelf, thus giving the brand (doggy) bags of personality too!
And as Walker & Drake continue to grow and develop new product areas, an extended family of characters has been adapted to work with the different sizes and pack formats.
This 'Instantly Interesting' design approach was short-listed within the 2021 D&AD Awards – the most prestigious global design competition.
(If you'd like to see more of our 'Instantly Interesting' design work take a look at the work we did for The Food Doctor here).