Croft Original
Brand Communications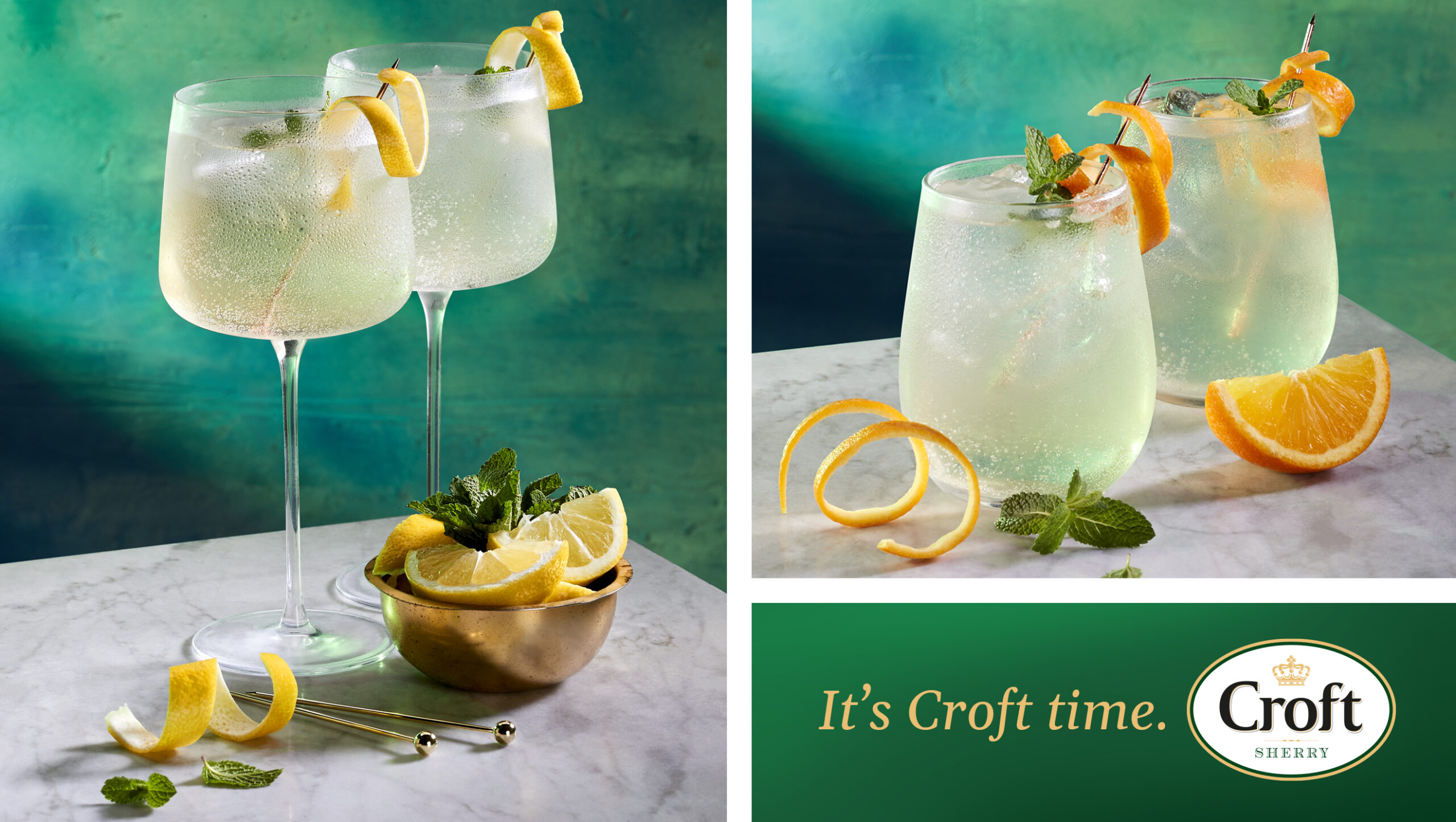 It's Croft time.
Founded in 1835, the historic González Byass business distributes a wide portfolio of wines and spirits from Spain, as well as a carefully selected handful of complementary brands from around the world. Brands such as Beronia, Soberano and Croft are just few of the household names in their portfolio that we know and love here in the UK.
During late 2022 and throughout 2023 we have worked exclusively on the Croft Sherry brand as González Byass were in the process of introducing a new bottle shape as well as updates to the brand identity and packaging.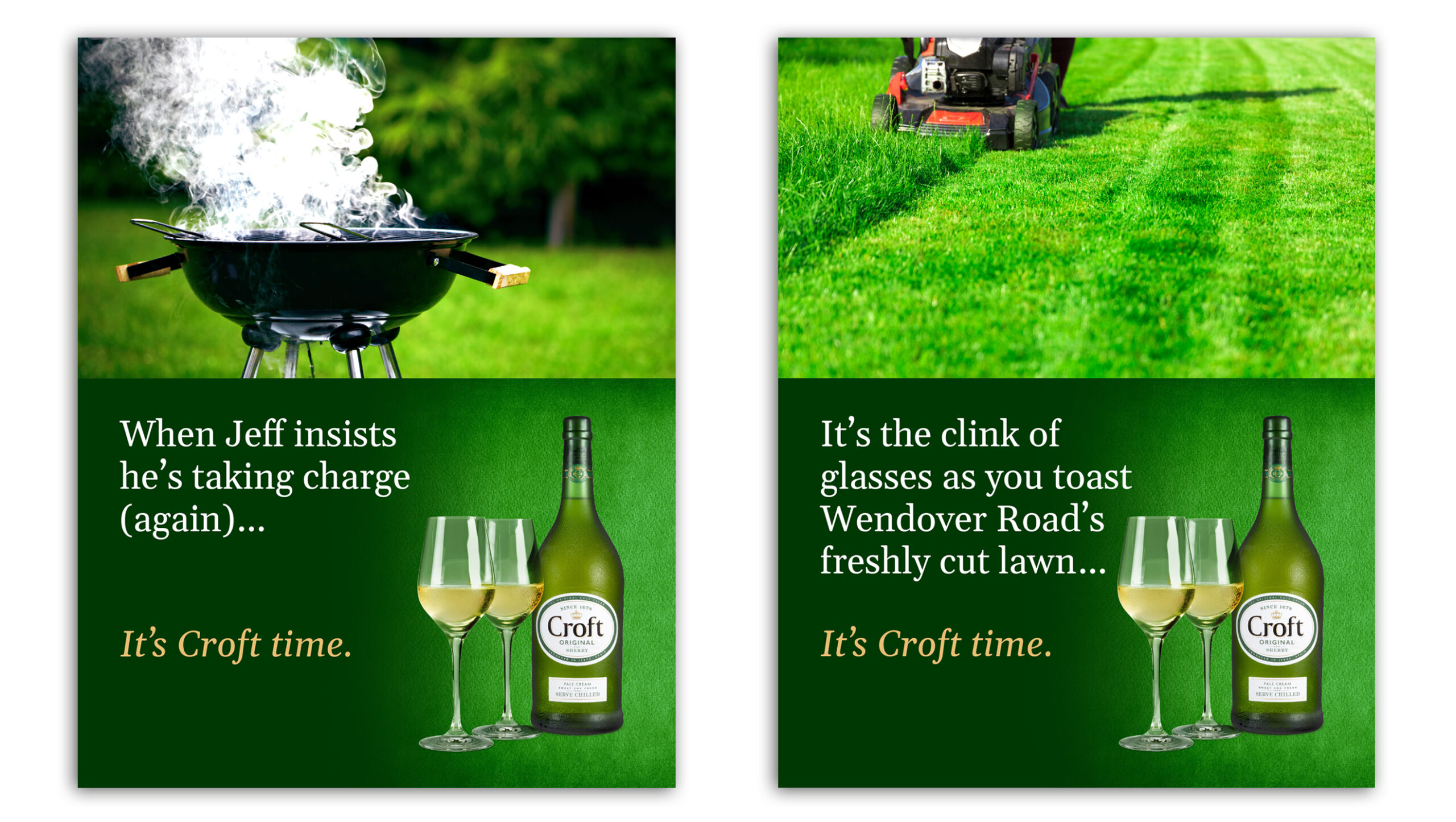 From research carried out on the brand, around 5pm was the optimum time for a Croft. Always shared with friends or family and predominately consumed by an ever-ageing audience. Our task was to bring on board a younger audience (+55 years old) and also allow them to try Croft in different ways – there's the traditional 'always chilled' straight serve and for summer a longer drink mixed with tonic and botanicals.
Our solution was to highlight the peculiarities of everyday British life. Those social occasions during summer where people get together for the most bizarre reasons and celebrate the peculiar with a Croft – thus "It's Croft time".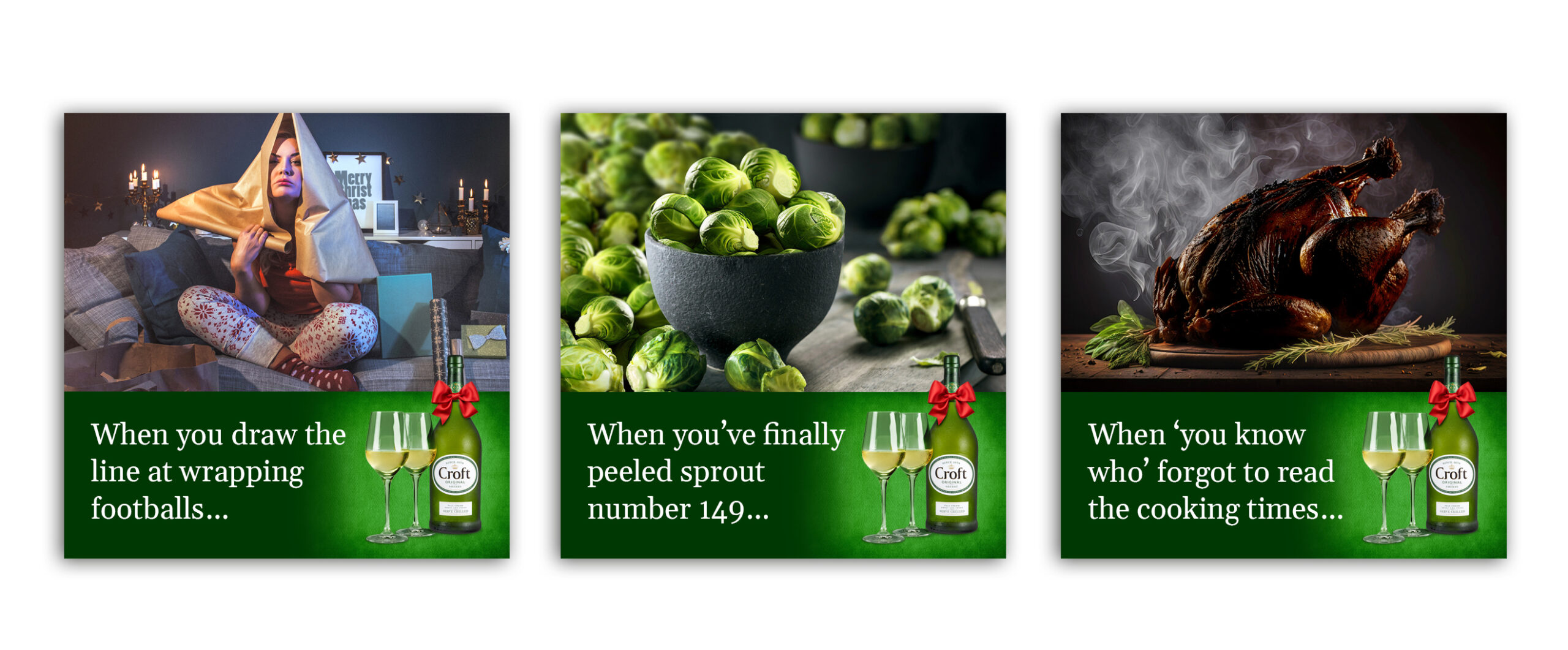 Then for Christmas, we looked at some of the time-honoured events that take place over Christmas – rubbish gifts, endless sprout peeling and of course the inevitable kitchen mishaps. These events can be celebrated with a chilled Croft but we can always "Thank Christmas it's Croft".
With a UK wide PR push during the Summer, events took place all over the country celebrating the peculiarities of life and paid for media saw the brand advertise online across, digital, social and Channel 4 On Demand.