For the next generation
Packaging Design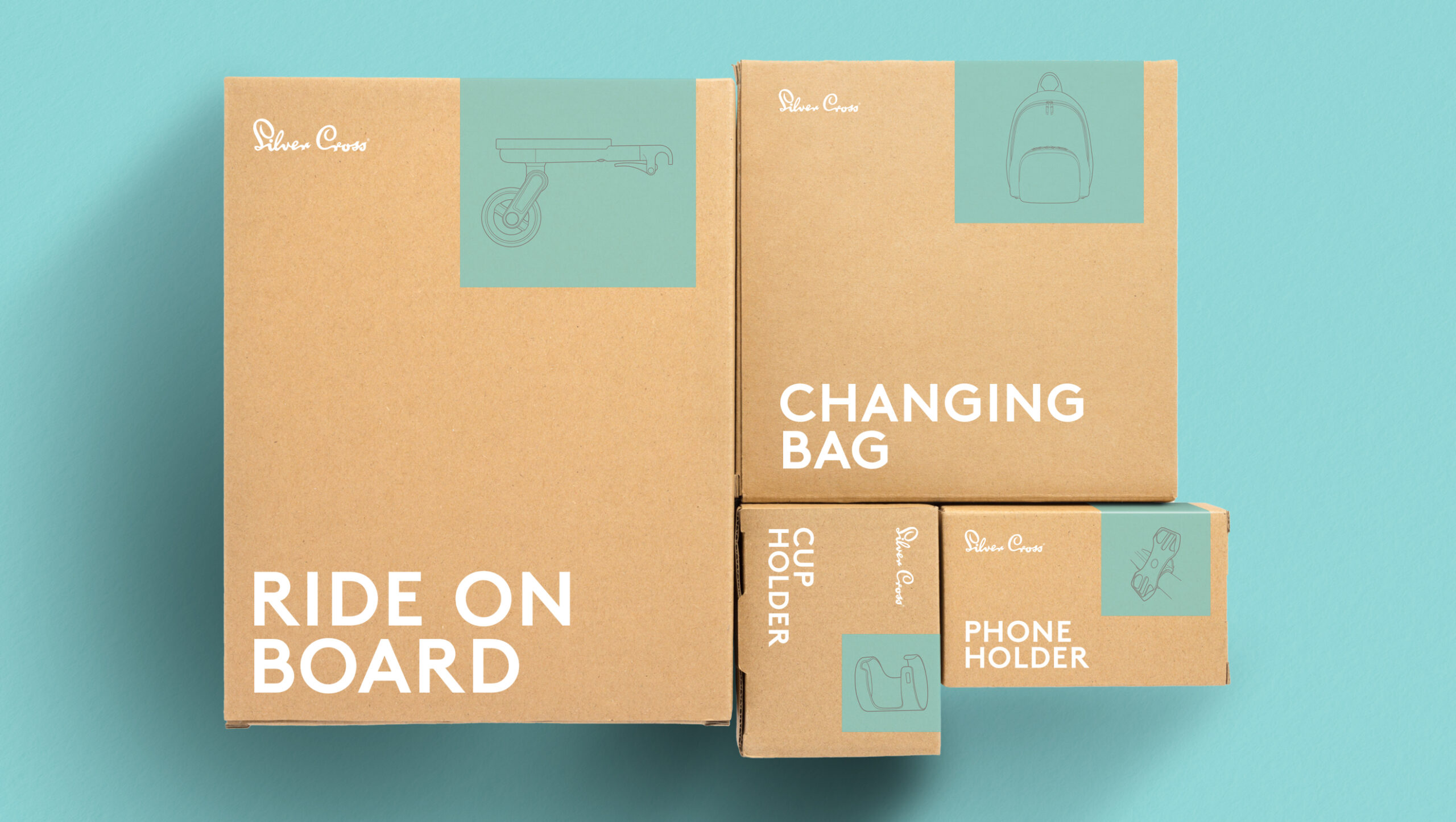 Bringing Silver Cross product packaging in line with their 'For The Next Generation' commitment.
Since 2020, Silver Cross have been working on an internal initiative 'For The Next Generation'. This pledge and commitment by the entire organisation has been put in place to ensure that all products, services, and actions are as sustainable as they can be and the footprint that the business creates is as kind to the planet, people, and our communities as possible.
Silver Cross invited us to bring their product packaging in line under the 'For The Next Generation' commitment. We were delighted to be handed the challenge and set to work looking at structural considerations and to see if any material could be eliminated and saved.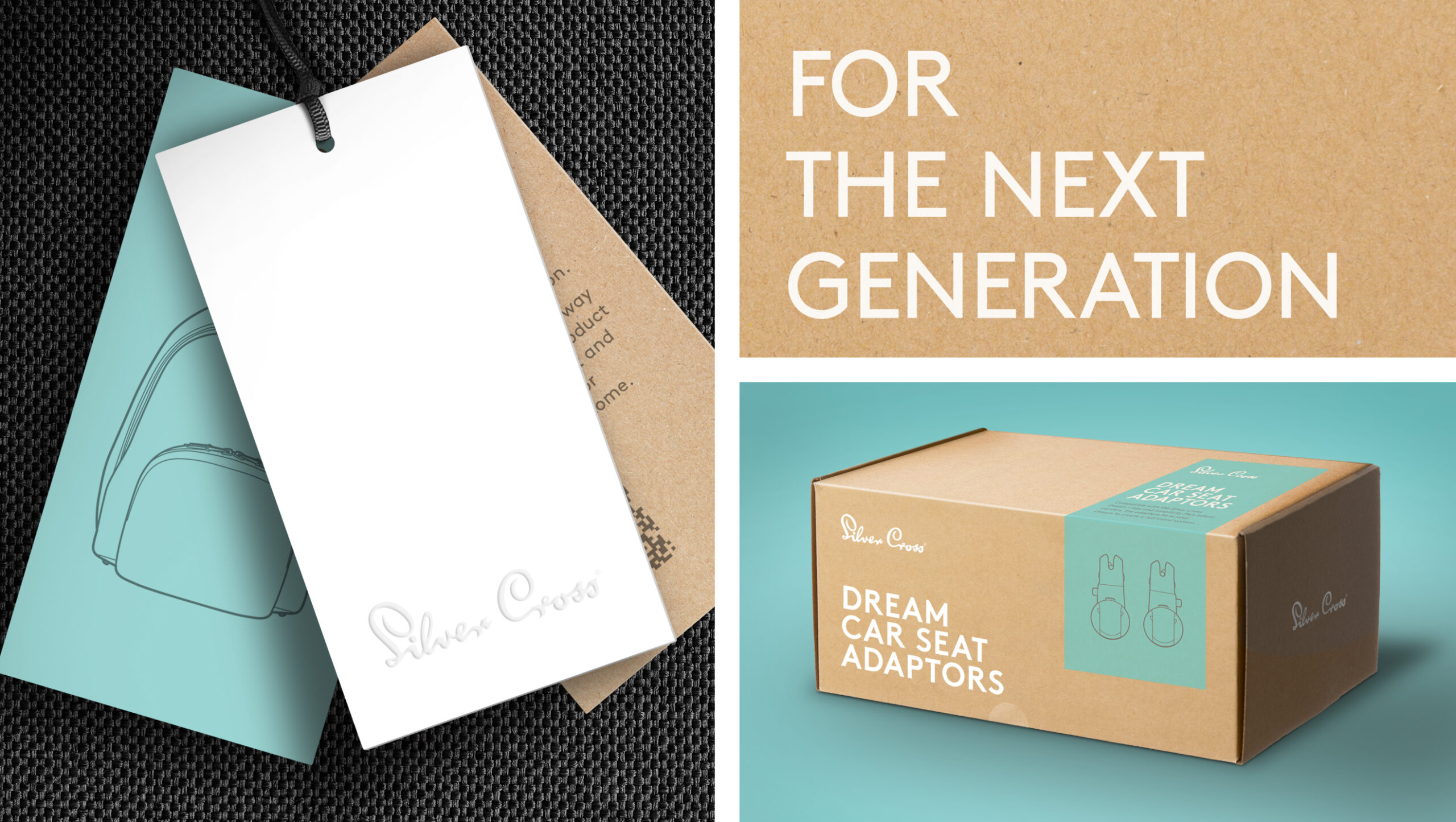 Through observing mums and dads (to be) unpack a complete travel system we noticed just how much work was involved to vertically lift the components out of the tall portrait packaging.
So, we reorientated the packaging, and the opening, to be landscape making the whole process much more manageable and less unwieldy.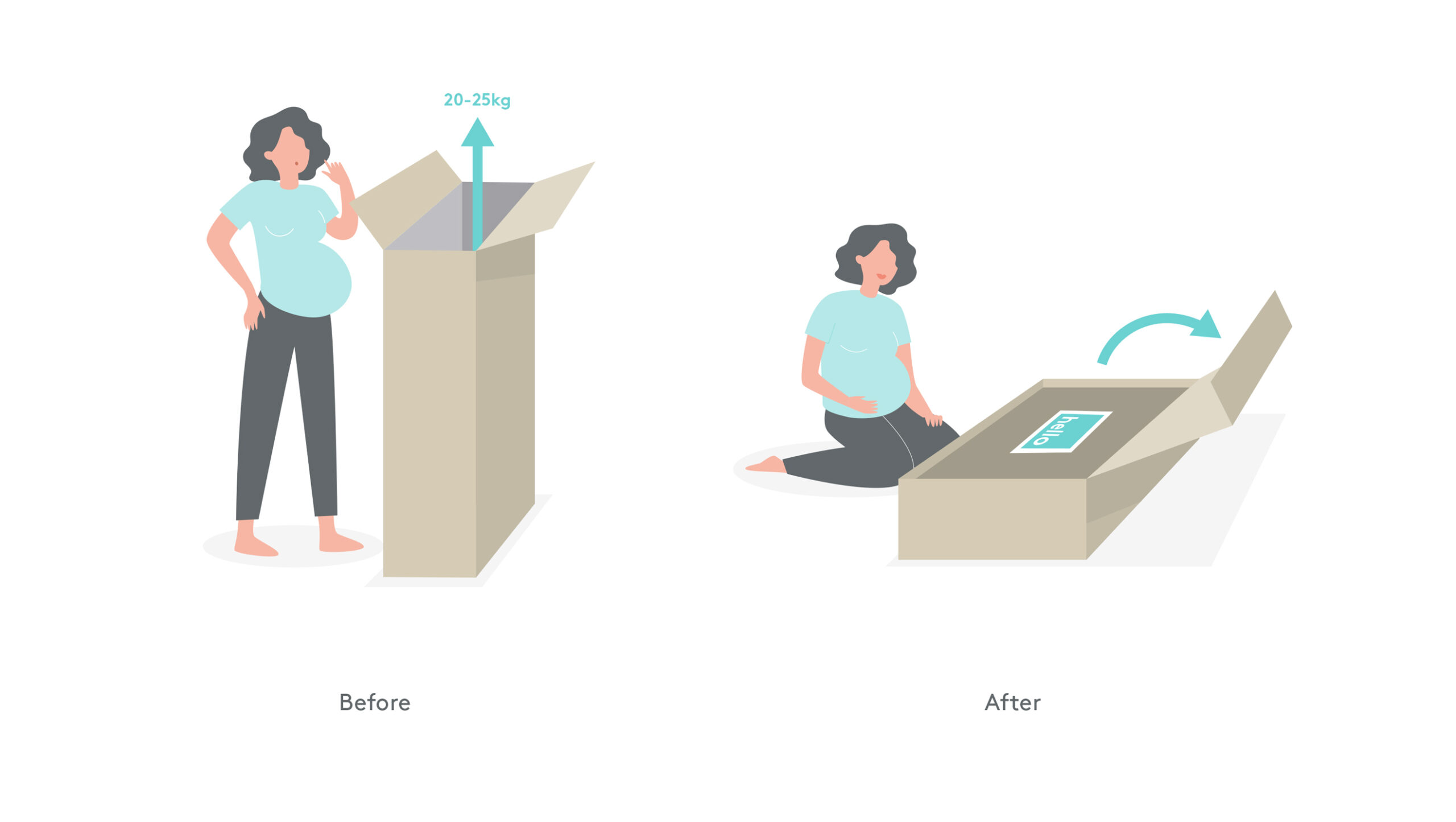 We then began to look further at all plastics within the current packaging and the way the factories secured items for transit. We developed bespoke cardboard engineering components to eliminate plastic cable ties, we replaced expanded polystyrene impact pads with corrugated card and the only one remaining plastic bag which was used to keep out condensation during transit was made from 100% post-consumer waste and is home compostable at the end of life.
Every piece of card or paper used in the Silver Cross packaging scheme now comes from FSC accredited forests where responsible planting and stewardship of the planet's forests are key.
Once we had worked our way through the structural elements, the transit packaging, and the sourcing of materials only then did we apply a design scheme that would span everything from complete travel systems through to the smallest of accessories.
The scheme we developed allows brand consistency across the whole Silver Cross portfolio, it works well in-store and as transit packaging and, once received and opened, the smallest of decorative details using the repeat SC logo offers 'surprise and delight'.
The design was shortlisted for a D&AD Award in their Packaging Materials subcategory, in recognition of its success at meeting the sustainability goals of the brand.

See more of our work for Silver Cross here.