Just Add
Brand Identity & Packaging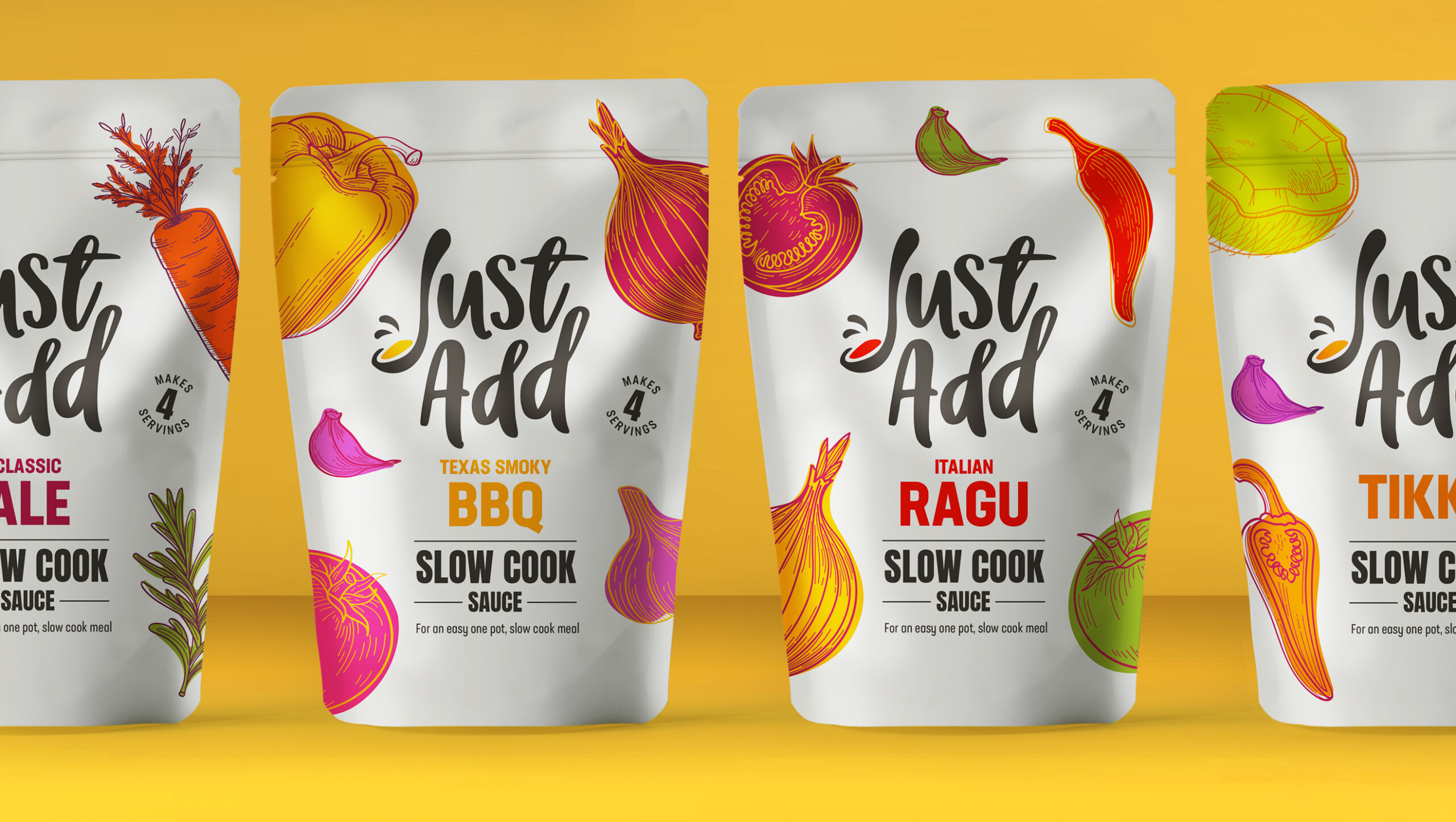 The kitchen helper
JDM Foods has built a successful business supplying innovative pour over sauces and flavour sachets to own label. In 2022 they asked for our help in relaunching a brand within their portfolio that they felt had potential, but had never been properly defined or executed. It was called 'Just Add'.
We undertook diagnosis work with the team at JDM and then undertook research with consumers to identify the potential and most appropriate positioning for Just Add.
As the brand was largely marketed in the chilled Meat, Fish and Poultry section of supermarkets we developed a central idea for the brand where 'fresh flavour ideas' play the central role. Just Add was positioned as the 'kitchen helper' that enables the simple, easy creation of a range of interesting, tasty recipes.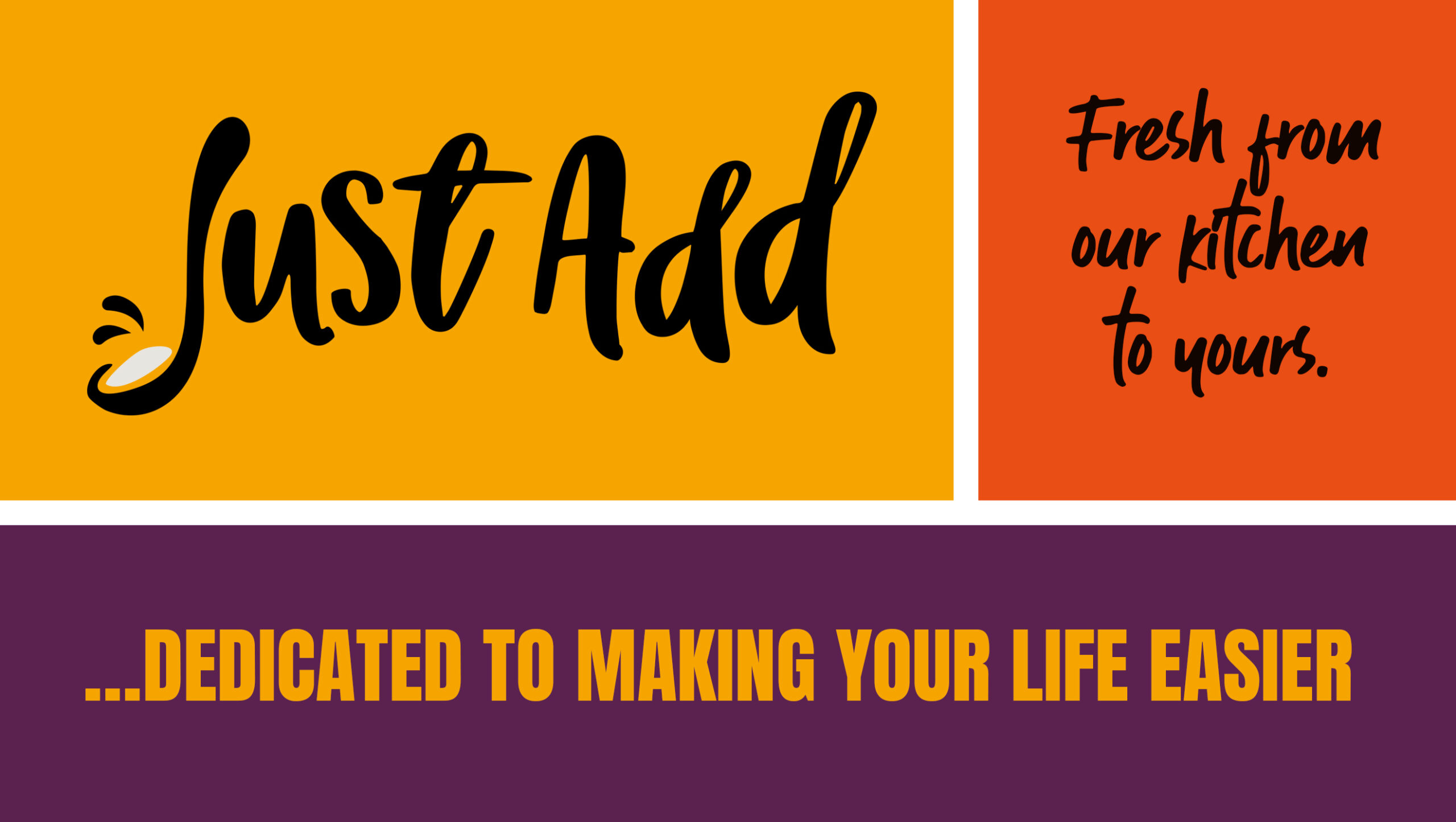 The first new Just Add products to be launched is a  Slow Cooking sauces range. During the winter months these have helped consumers to address the cost-of-living crisis providing interesting energy saving family meal solutions. They taste great (because the sauces are fresh), can be used in a Slow Cooker or the oven, and offer excellent value for money.
Our design solution came in two parts. Firstly, the new brand identity was hand drawn and contains just a hint of liquid to dramatise the Just Add idea. In-house illustrations of constituent ingredients help to deliver a sense of the freshness of the product.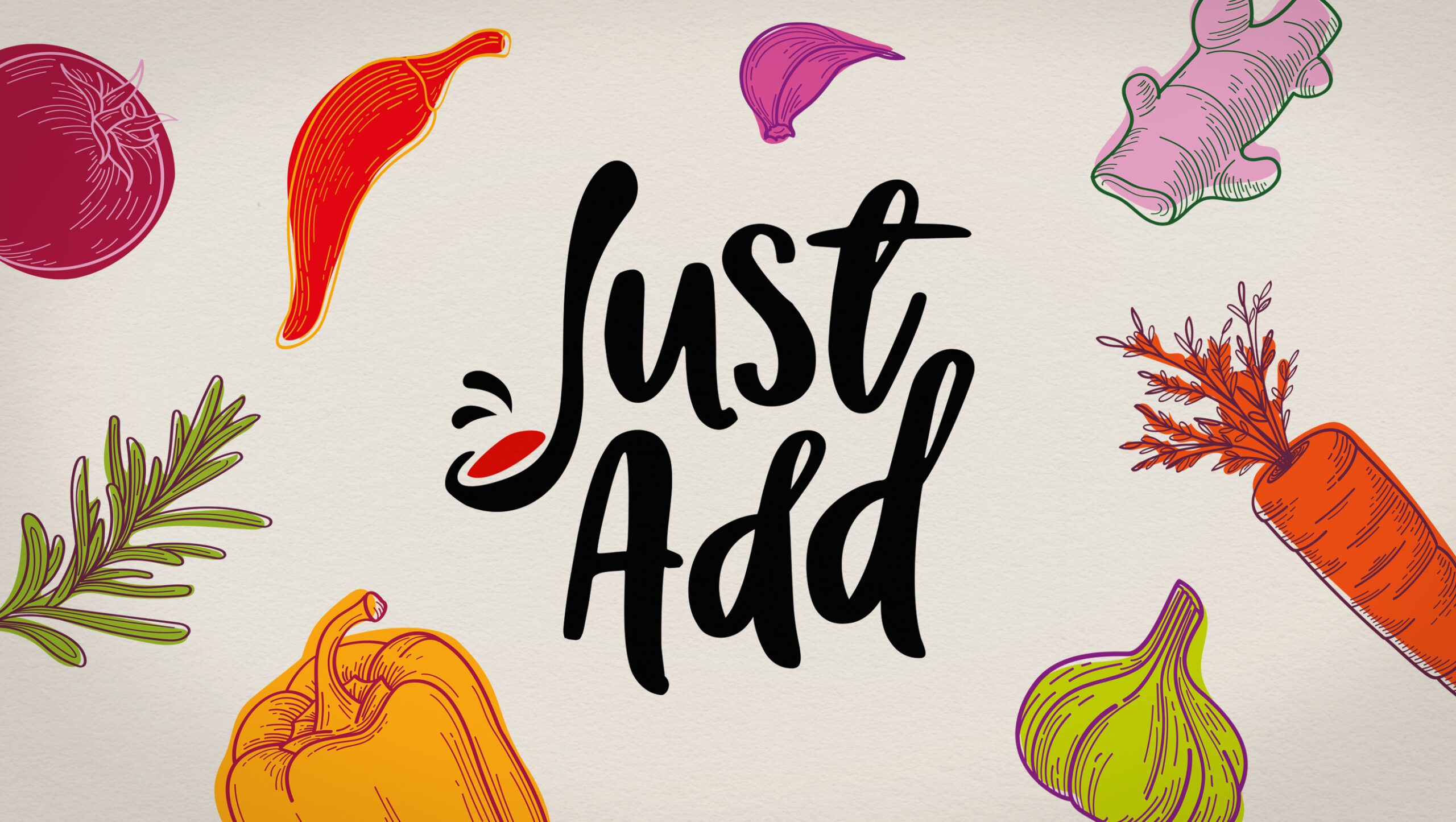 Secondly, the need for sustainability is a topic every brand must consider so engaging with the JDM supply chain partners we sourced a recyclable Doy pack which can be home recycled but still have all the barrier qualities required for a chilled food product. The end result is an immediately interesting product in the Meat, Fish & Poultry cabinet that offers the benefits of being recyclable too.
A joy to work on and design, and just the beginning of our journey with this versatile brand as the Just Add range expands in the future.