Rise by Tinie
Packaging Design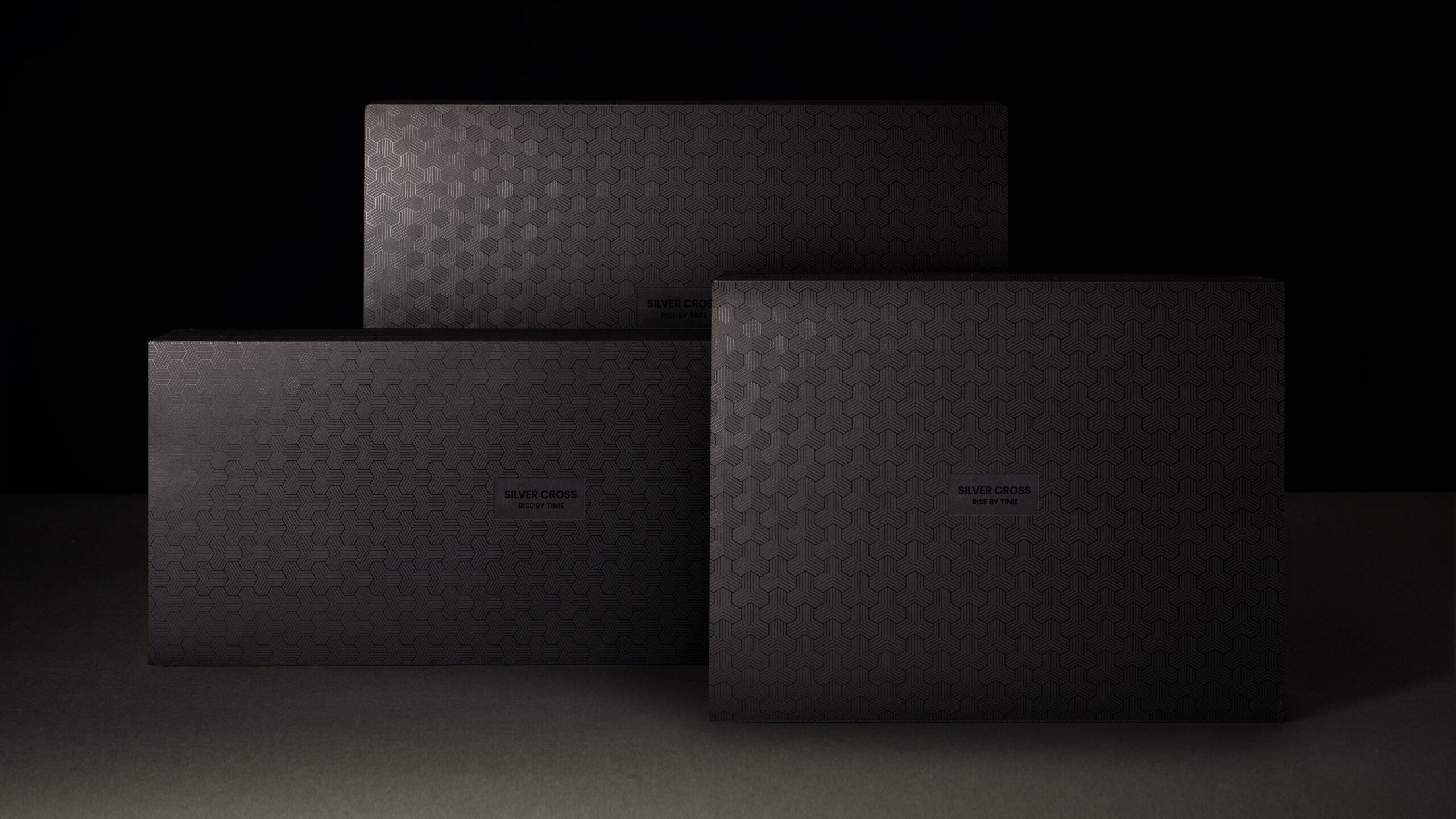 Silver Cross x Tinie
Silver Cross have collaborated with British rap artist Tinie to create a 'capsule' nursery collection that includes a pushchair, car seat and travel cot. Silver Cross and Tinie commissioned us to design a packaging solution that reflected the sleek design of these brand new luxury products.
Based on Tinie's own insight and experiences with his family, he found "there was a real lack of nursery products aimed at modern progressive dads". During the briefing stage he explained that he was always being photographed by the paparazzi when trying to get the pushchair into the car, or his children into their car seats and went onto say that the thought of being judged as a parent when you couldn't make the pushchair fold, or get the straps done up, led him to want to look at pushchair design himself.
Known for his love of fashion and design, Tinie worked with the Silver Cross team throughout the design process incorporating innovative and intellectual design. The range includes features that add a fashionable edge, such as disc brakes for the stroller, leather detailing, and sustainable, tactile fabrics which resulted in an aspirational collection of products and accessories that any parent would be proud to be seen with.
Silver Cross and Tinie both have strong views and values on sustainability, but with high-end luxury brands this is often overlooked – our design solution for the packaging needed to fulfil both aspects. As with our previous design work for Silver Cross it was important that the Rise by Tinie packaging represented their commitment to the environment whilst also having an emphasis on luxury.
All paper and board is FSC accredited, the varnishes and inks are low impact VOC (making the entire scheme recyclable), bags are compostable, and cardboard constructed buffers provide protection to the heavier products eliminating the unnecessary use of plastic and polystyrene.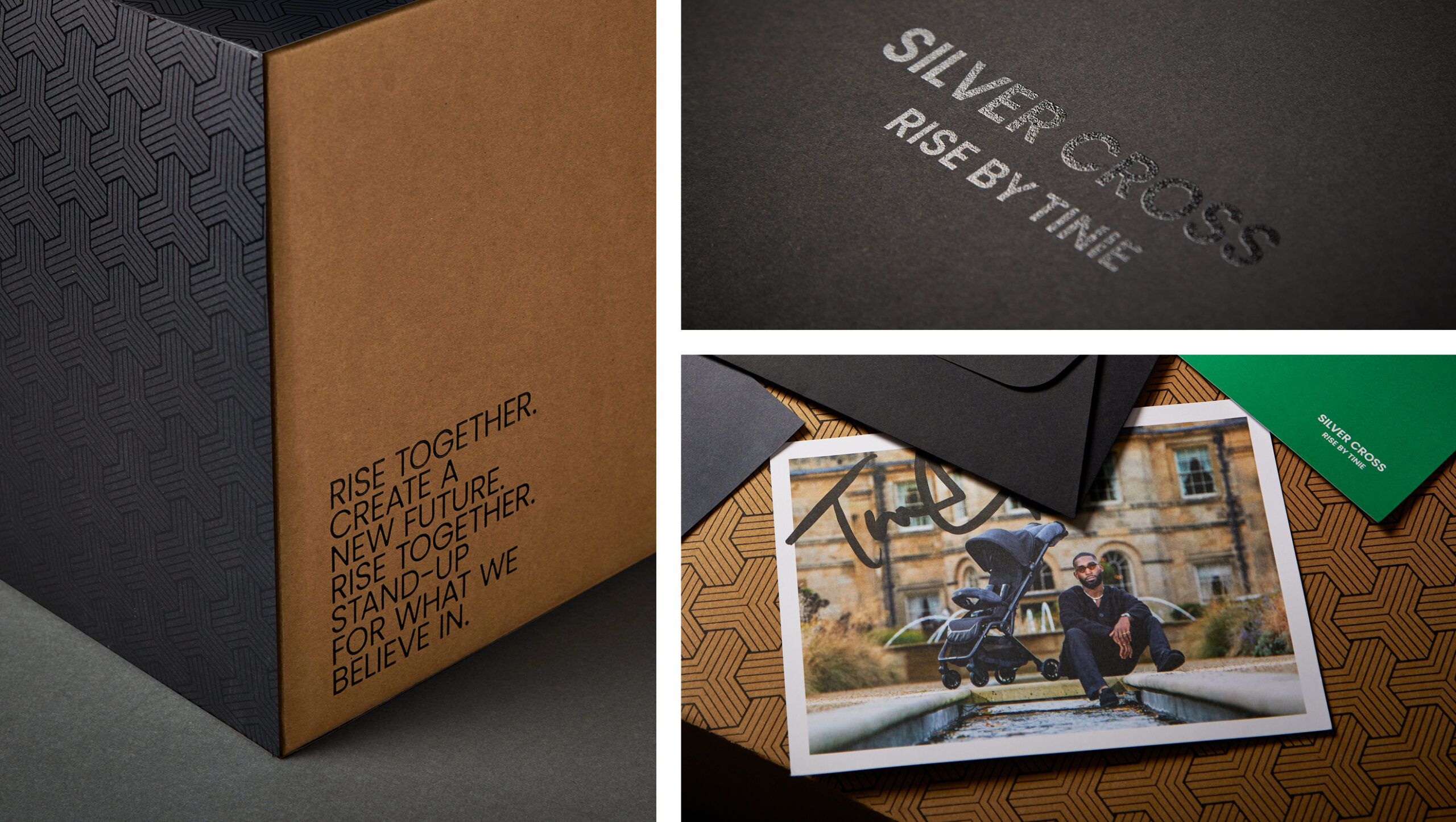 Each box is enclosed in a black outer sleeve which features a debossed logo panel and the Tinie signature 'T' device as a repeat pattern, inspired by the fabric designs of the products. The repeat pattern continues through to the internal elements of the packaging, with each box containing an envelope to deliver the Rise by Tinie sustainability messaging.
Our sleek premium packaging for this glamorous travel collection communicates a luxury feel that can still be easily recycled by customers, and works well both as a product sent direct to consumer, and on-shelf in a retail environment.