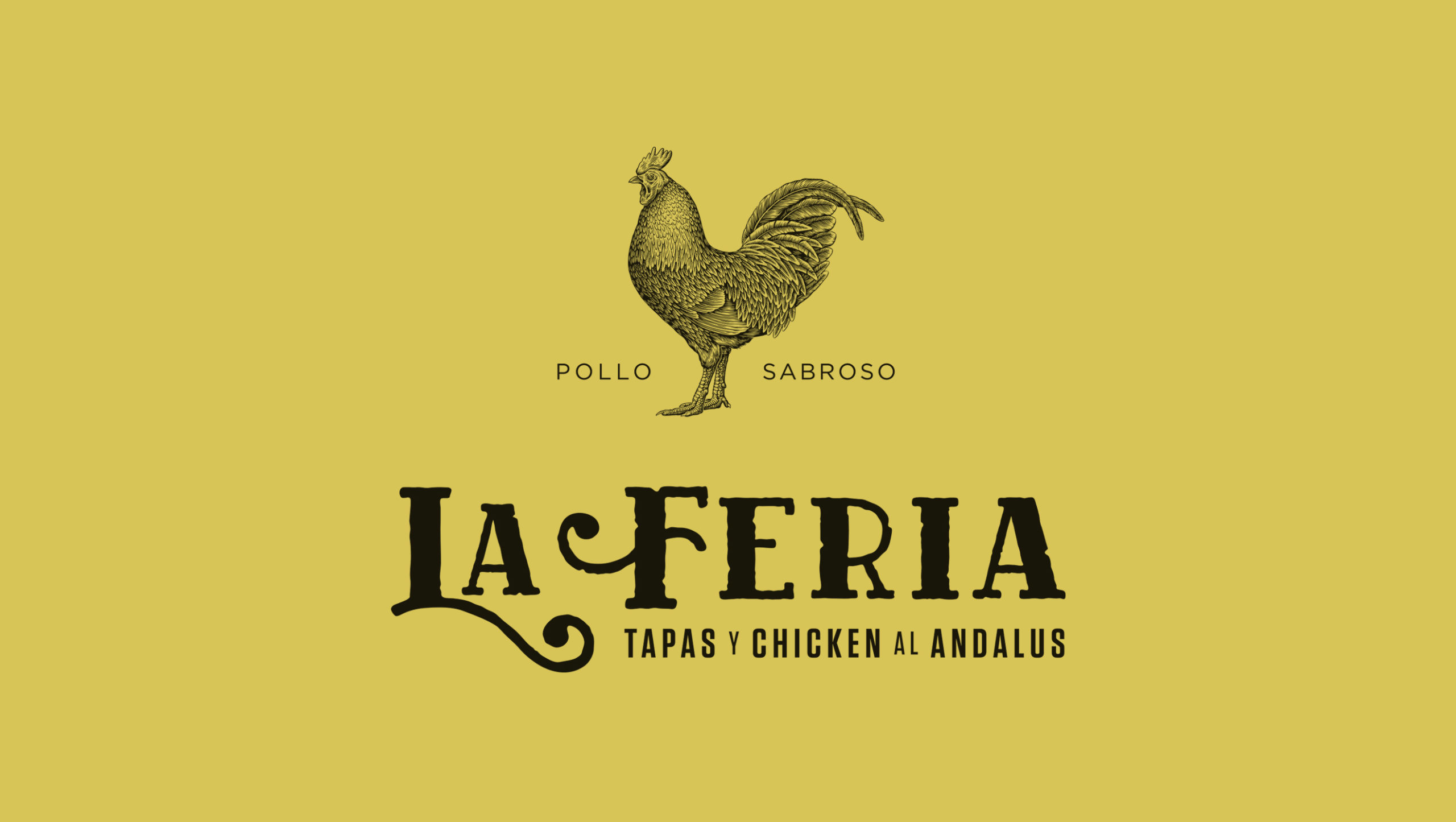 An Andalusian Infusion.
La Feria came to us as a small Harrogate based restaurant with big plans. They had outgrown their current space and wanted to expand and create a flagship restaurant that would become the local go-to tapas eatery and bar.
La Feria brings the fresh flavours and delicious simplicity of Andalusian cuisine to the UK and continues the owner's personal connection to a small town called Vejer de la Frontera in the province of Cádiz.
La Feria wanted a brand identity that was authentic and crafted. We created a logo that would serve as a unique and recognizable identity, sitting alongside the 'pollo' graphic to reinforce their passion and expertise for 'pollo sabroso'. Using a simple colour palette and traditional Moorish patterns, it comes to life in all of their communications and sits perfectly amongst the rustic restaurant interior.