The Food Doctor
Brand Identity & Packaging
Straight forward, honest & simple nutrition.
The Food Doctor approached us with a lovely burgeoning health food brand. They already had a wide range of product offerings, a foothold in several large retail outlets and a loyal following amongst progressive consumers, but the team had ambitious growth plans.
The plan was to introduce exciting new products to the existing range, and launch the biggest above the line and digital marketing campaign in the company's history. However, the centrepiece of their growth plan would be a completely revitalised look across all packaging, accompanied by a fresh brand strategy. Naturally, we were happy to help.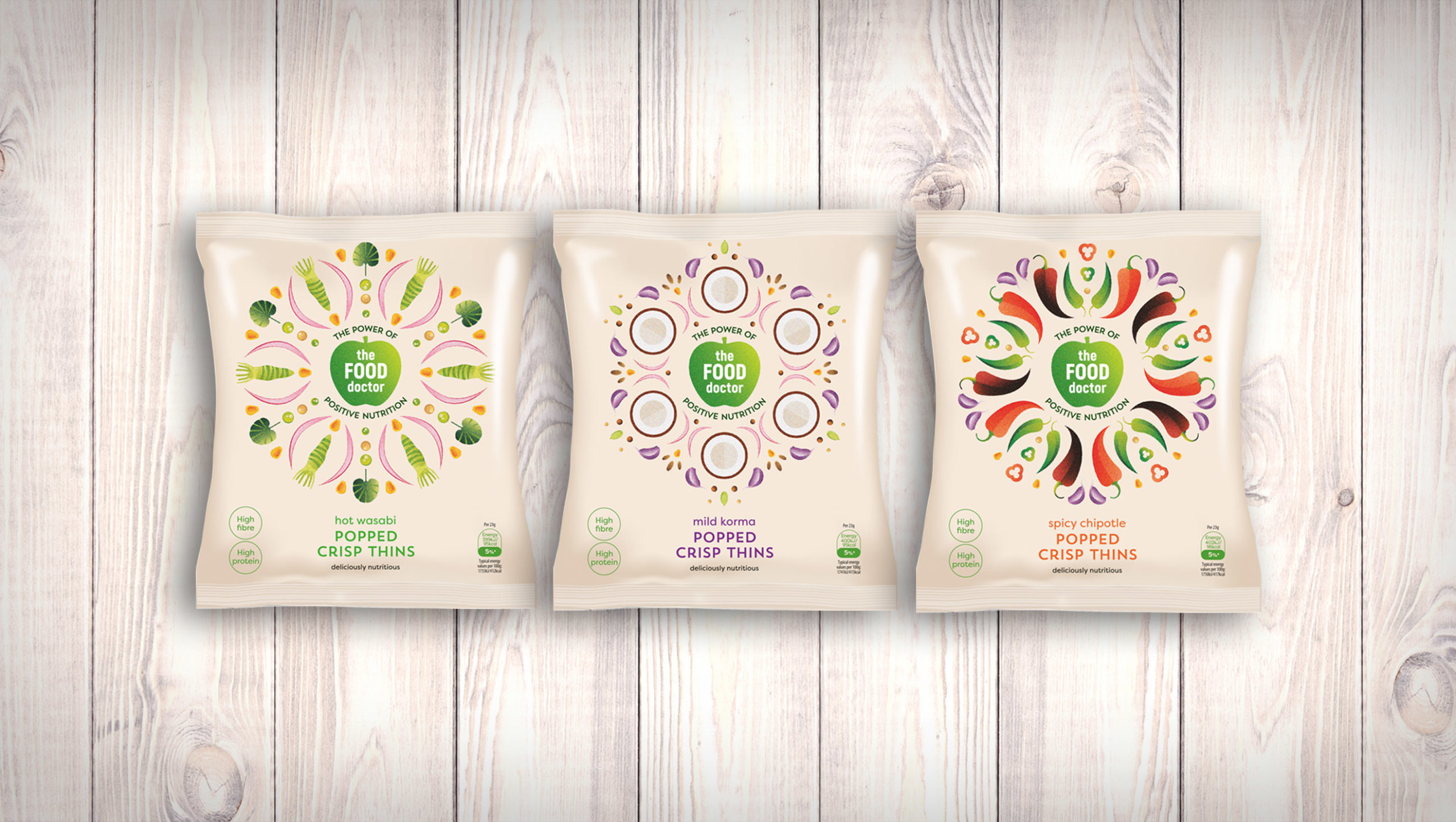 How do you craft a design which reflects open, friendly, straight-talking nutrition? We had a straight forward solution. Simply show the consumer what they're eating! Our radial kaleidoscope illustrations showcase the myriad of wholesome (and often rather intriguing!) ingredients which are crammed into each and every Food Doctor packet, deconstructed in a way that is clear and visually appealing to the consumer.