Lizi's Granola
Packaging Design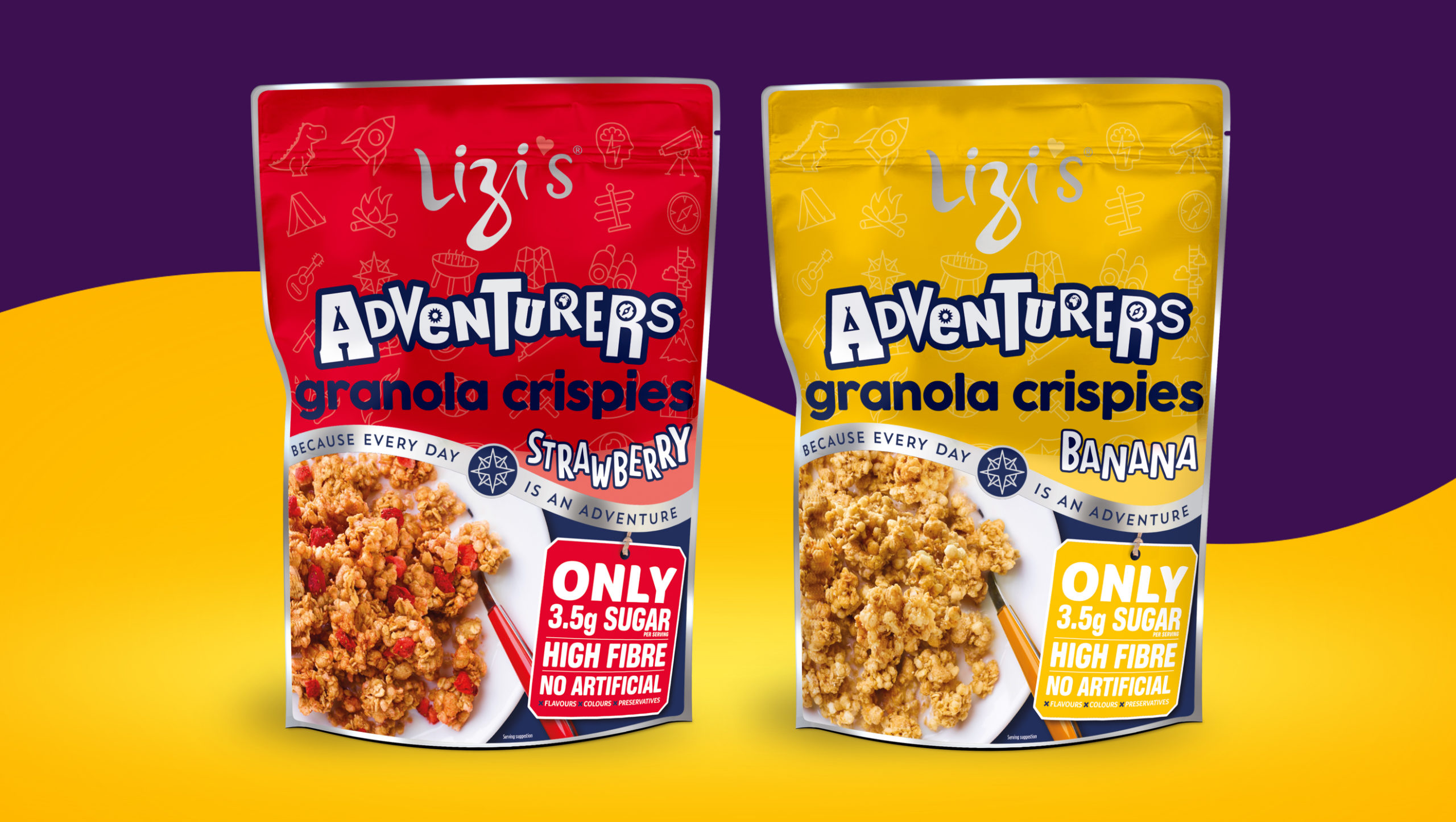 Intrepid Adventurers
Lizi's is a well established brand in the granola market, known for their range of premium, healthy granolas. We initially worked with Lizi's on a number of NPD ideas, exploring opportunities to grow and extend their product portfolio, which identified the potential to develop a children's product.
Following a qualatitive research study undertaken by TBN, it was concluded that the new brand and product concept should be positioned as a 'healthy breakfast cereal, endorsed by parents and enjoyed by their kids'.
Lizi's went on to develop a healthy low sugar 'granola clustered crispie' specifically designed to keep kids on the go for longer. The new product presented a need for a pack design which could stand its ground in a busy category whilst retaining the architecture of the existing Lizi's pack design to retain brand cues.
Inspired by the amazing creativity of kids' imaginations we created the Lizi's Adventurers brand. The logo and packaging features icons and illustrations designed to spark kids' imagination and inspire them to invent their own amazing stories, characters and magical journeys. Because every day is an adventure!