Very Lazy
Brand Identity & Packaging
Helping grow the Very Lazy range of ingredients products that make cooking tasty meals that bit easier.
A few years ago, when Delia Smith said it was okay to 'cheat', an opportunity presented itself to create some noise around, and grow, the Very Lazy brand. It was a brand that had been around for a while, but its previous design lacked impact and hadn't built any personality or character.
Very Lazy was well placed to grow its user base – interest in home-cooking was expanding, driven by media focus on food preparation and burgeoning social media activity that often used meals as a start-point for messaging. However, consumers were often pushed for time and felt they needed a little help to create tasty, interesting meals that their families could enjoy.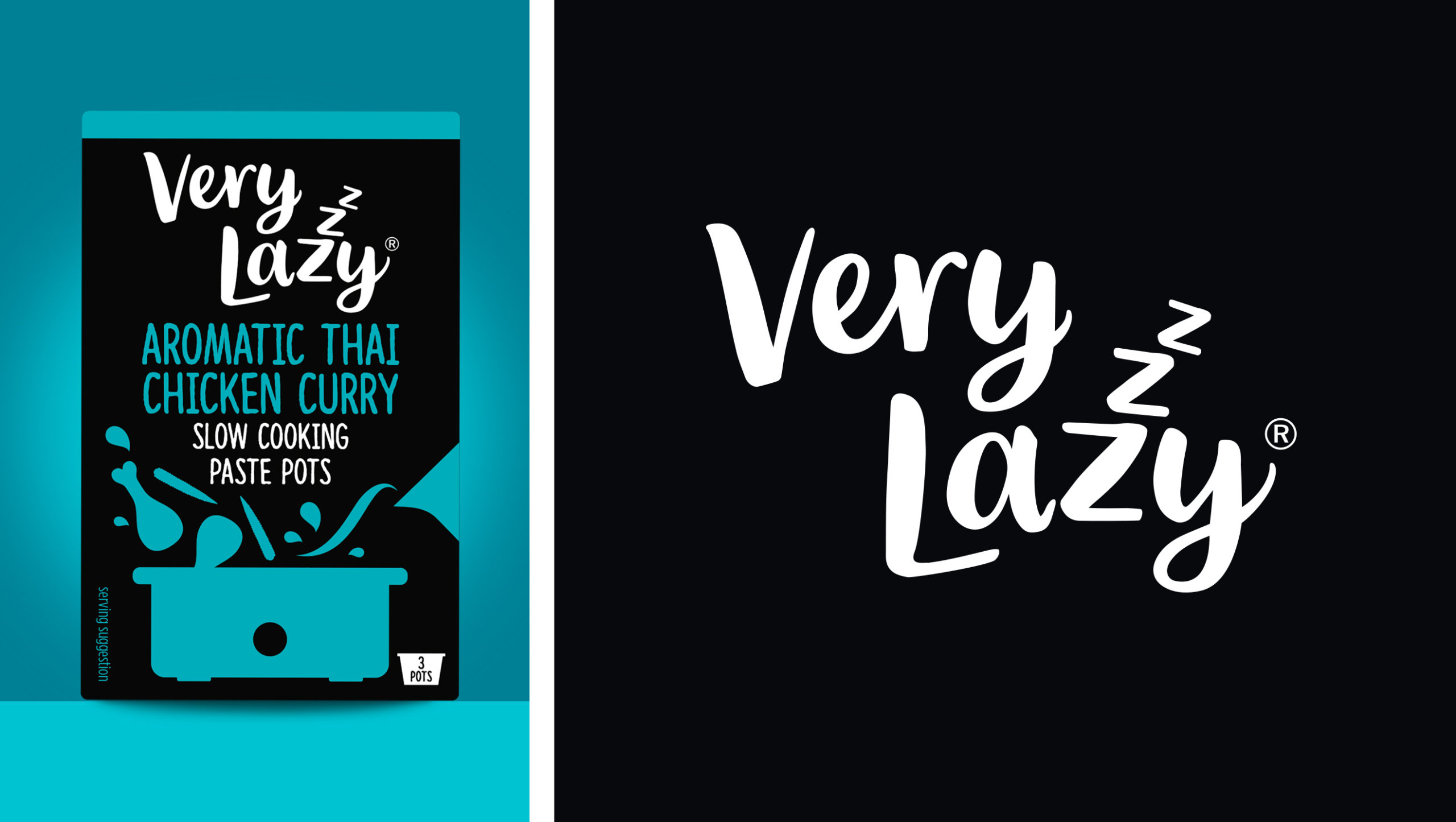 Our tailored qualitative research identified the key consumer dynamics at play in this sector, and confirmed the potential for the Very Lazy brand to extend its range and take ownership of the cooking ingredients' sector, but it needed a fresher pack design.
Working with EPC, the brand's owners with whom we had a long-standing relationship, we built a new brand strategy for Very Lazy. From this we developed a proposition which created a sound platform from which we were then able to develop this distinctive, ownable new brand identity.
The use of the 'Zzz's as a key component within this brand identity was reflected through a tongue-in-cheek brand tone of voice that was teamed with lines such as; 'Great food at your fingertips' and 'It's your secret weapon in the store cupboard' in brand communications activity.
It's a pack design that has been successfully delivered across the full range of Very Lazy products in order to secure brand standout at fixture, to make it instantly recognisable and to elevate the brand's overall presence.
Find out more about our research work for EPC here – link to EPC USA research case study.