Low-cost, superior quality
Brand Identity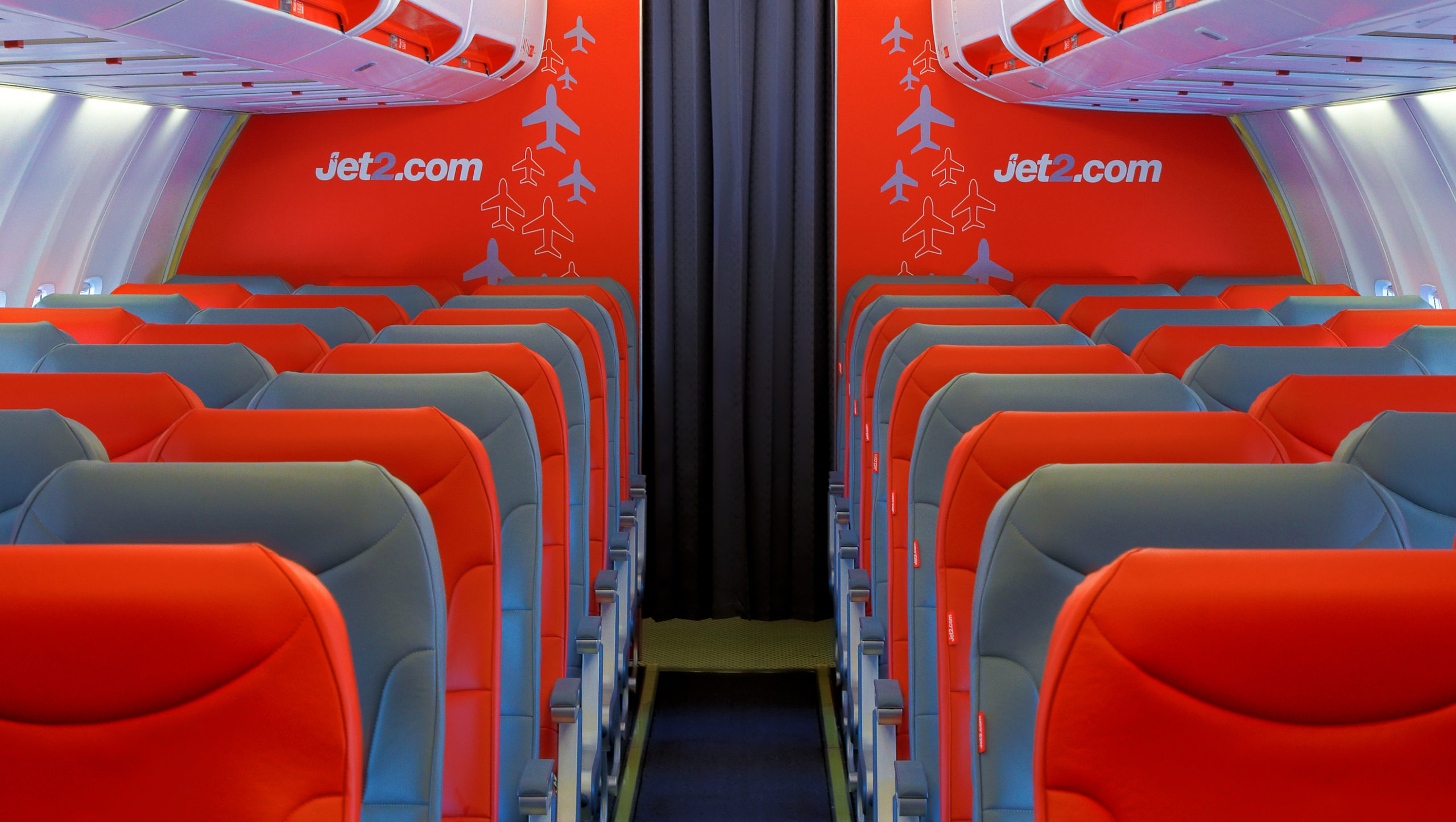 Jet2.com is one of the leading low-cost airlines operating from the UK into destinations right across Europe.
Building from its original base at Leeds-Bradford and Manchester airports, Jet2.com now flies out of eight UK locations.
We started our journey with Jet2.com when it launched in 2002; our design team created the initial identity for the brand and even supervised their application to the first planes. Since then we have supported its growth with projects ranging from livery and interiors to way-finding, signage and uniforms.
As brand guardians we have ensured consistent touch points for passengers to encourage brand loyalty in this price sensitive category. Low-cost positioning can mean that the customer base will be easily tempted by another low-price competitor. We wanted to make sure this wasn't the case for Jet2.com
Our biggest project with Jet2.com was to re-design their aircraft interiors. From the carpets and cabin graphics, to the seats and overhead lockers, we were involved every step of the way. This included involvement in discussions with fabric manufacturers in Cleveland, Ohio…It's been a true labour of love!
It was our role to ensure that the application of the brand design enhanced the Jet2.com experience on board all of their planes. Our guiding perspective being that a low-cost airline doesn't need to feel low quality. At every touch point its appearance should be carefully considered and consistently delivered.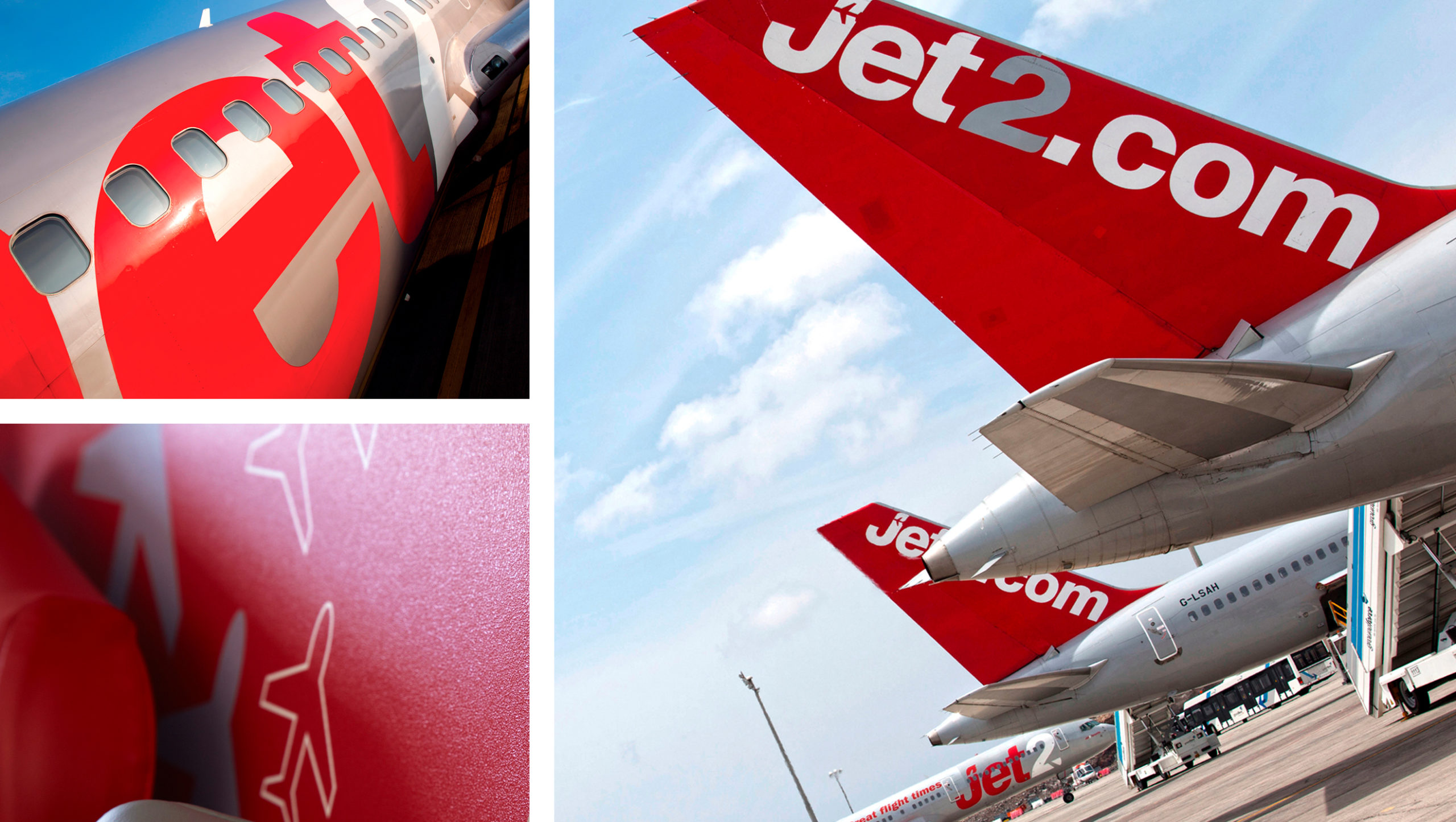 Fine details, like the little branded tags woven onto the edge of the seats help to demonstrate this. And the clever, seamless application of graphics to overhead lockers highlighting the destinations Jet2.com fly to further embedded the branding into the passenger experience.