Make Up Gallery
Brand Identity & Packaging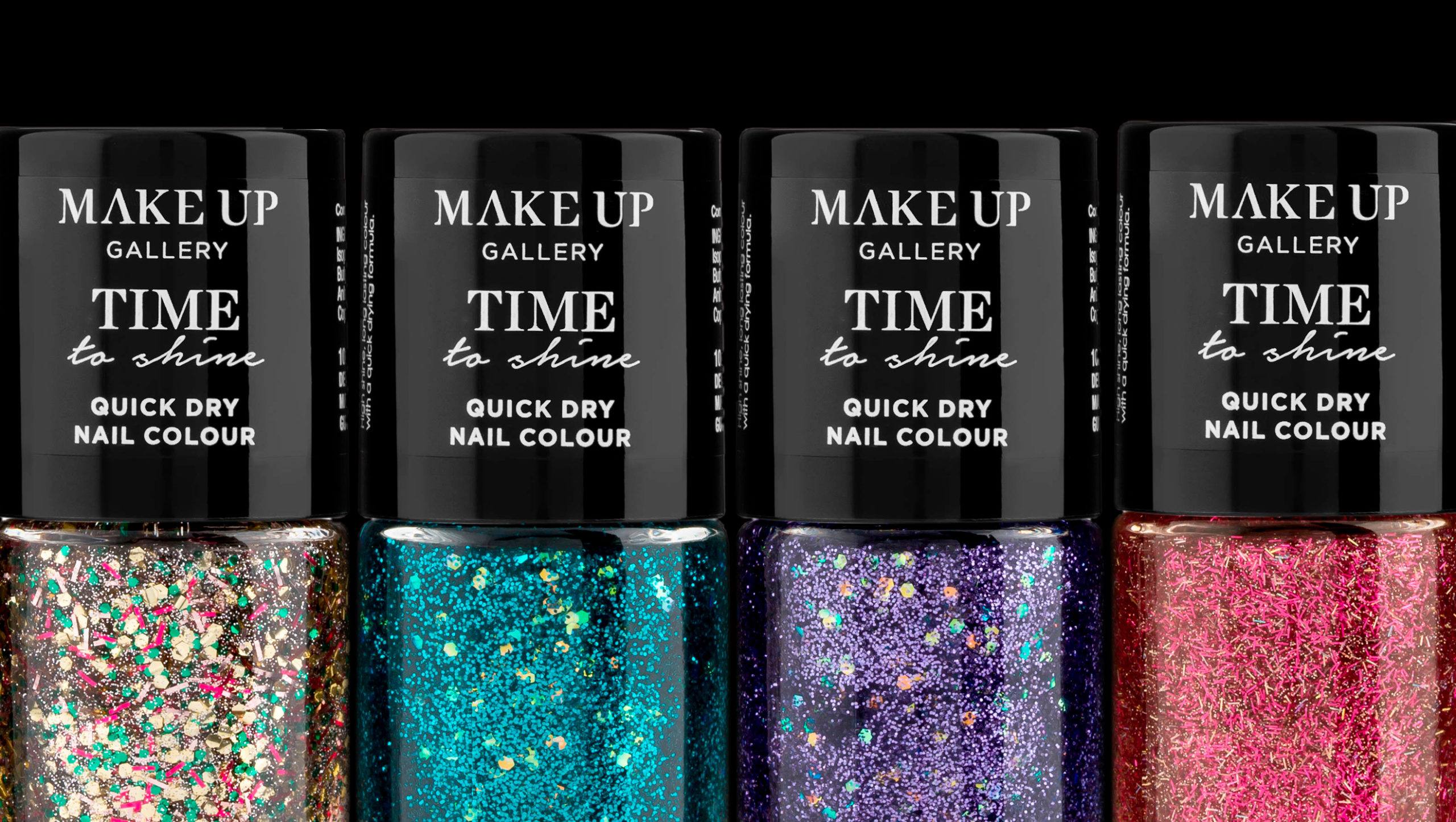 Not just a pretty face.
Make Up Gallery is one of several own brand ranges that The Brand Nursery developed for Poundland. It is just one example of our brand creation work during our time as their design and art-work partner.
When Poundland approached to us wanting to launch their own make up range we had to think long and hard. We knew that we needed to build a proper new brand and not just paint a pretty face!
There are countless brands operating within the UK make-up market so the challenge to build a distinctive offering for Poundland was significant.
The Make Up Gallery features hundreds of different products all of which offer the consumer a budget alternative to the higher priced competition. Importantly though, this was achieved without compromising on quality. This is important given that the end product is being applied to face or body – cheap couldn't be equated with tackiness or poor quality.
We produced an identity that is deserving of the attributes that this consumer is seeking. It's sleek, sexy and wouldn't look out of place in anybody's make up bag.
The core design for Make Up Gallery is simple and adaptable, so was able to be delivered consistently across a range of product types. For the Poundland customer it clearly signalled 'proper' make up, but at that ever so tempting price of….a pound.
The range has gone from strength to strength and the products have received rave reviews from beauty bloggers and industry experts alike. The pack design also won the Own Label Range of the Year at the highly prestigious The Grocer Gold Awards in the year of its launch
If you'd like to find out more about how we've created distinctive own brand packaging take a look at our work for Lidl here – link to Lidl Simply case study.