Food Heaven
Packaging Design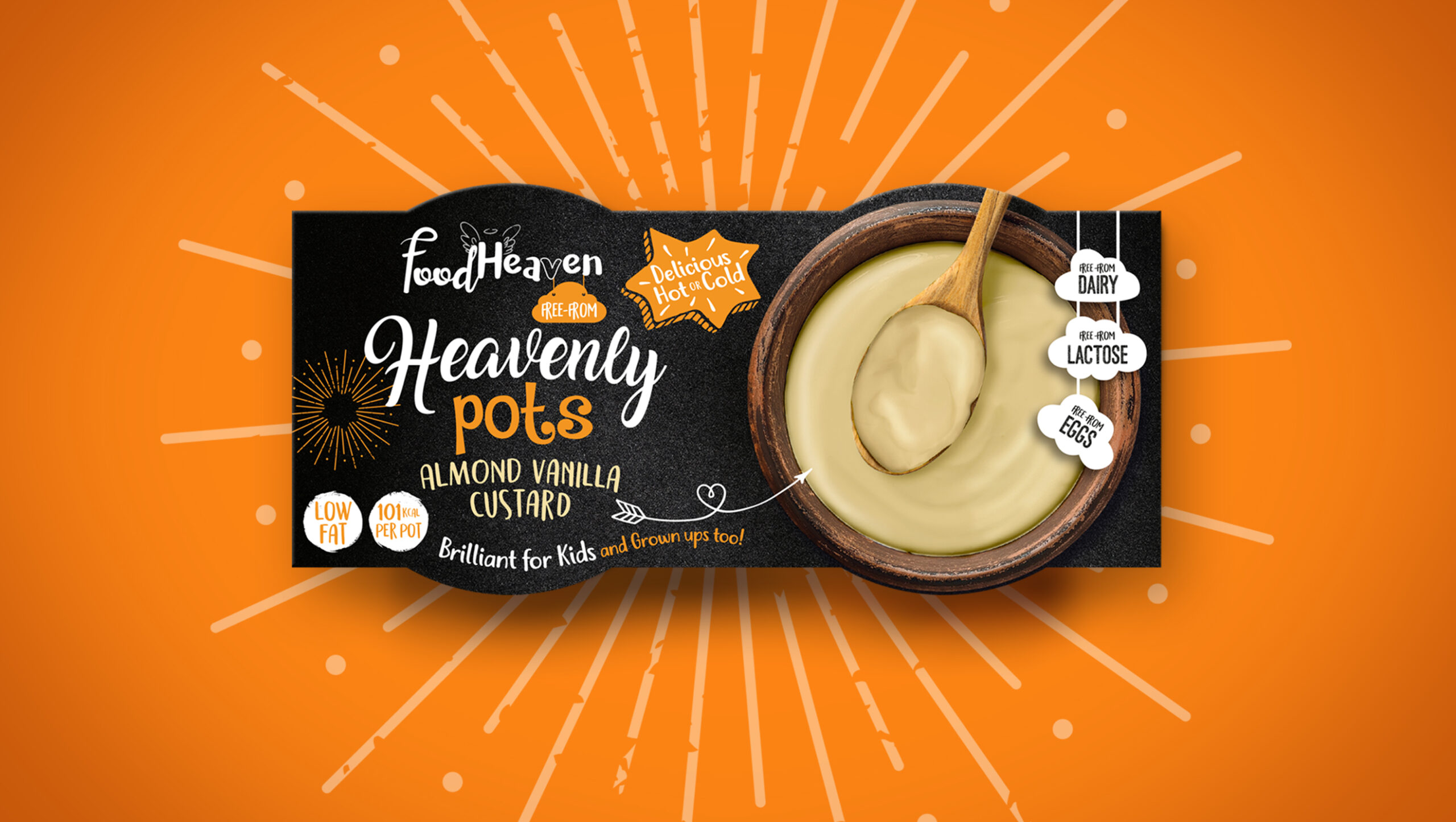 Plant based foods from heaven
Food Heaven's products are genuinely 'free-from'. Driven by a passion for good food and the belief that lifestyle choices should not be a compromise, the range includes both sweet and savoury products for kids and grown-ups.
We created a distinctive look and feel for the packaging featuring a quirky illustrative style to highlight the important benefits of these plant based products.
With more and more people becoming aware of the benefits of a vegan diet, the brand is set to go from strength to strength and is already listed in multiples as well as independent stores around the UK.