New York Sweet Factory
Brand Identity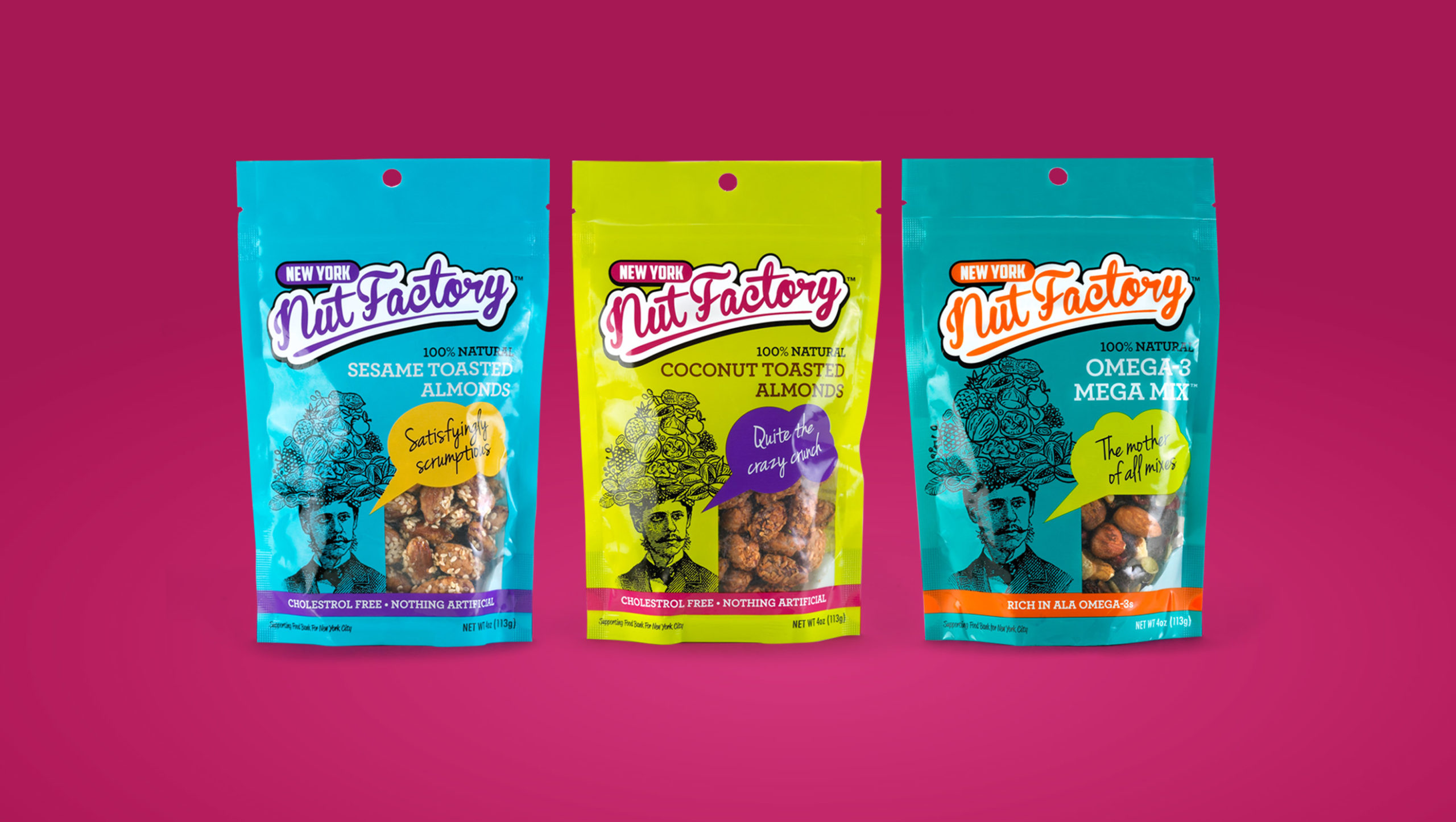 New York, New York!
New York, the city that never sleeps and also the city that never stops snacking. With an impressive range of healthy fruit, nut and seed snacks under their belt, Terrafina saw an opportunity to launch a range of snacks that appeal to consumers who don't have health at the forefront of their minds.
We created the New York Nut Factory and New York Sweet Factory brands to sit apart from Terrafina's core range of products, appealing to a different end of the snacking market. The range features a new take on traditional New York snacks such as yogurt coated pretzels and chocolate trail mixes and brings the fun back into adult snacking.
The brands have had huge success with lots of new SKU's and pack formats being introduced to keep up with the ever-growing consumer demand.