CDA Group
Brand Communications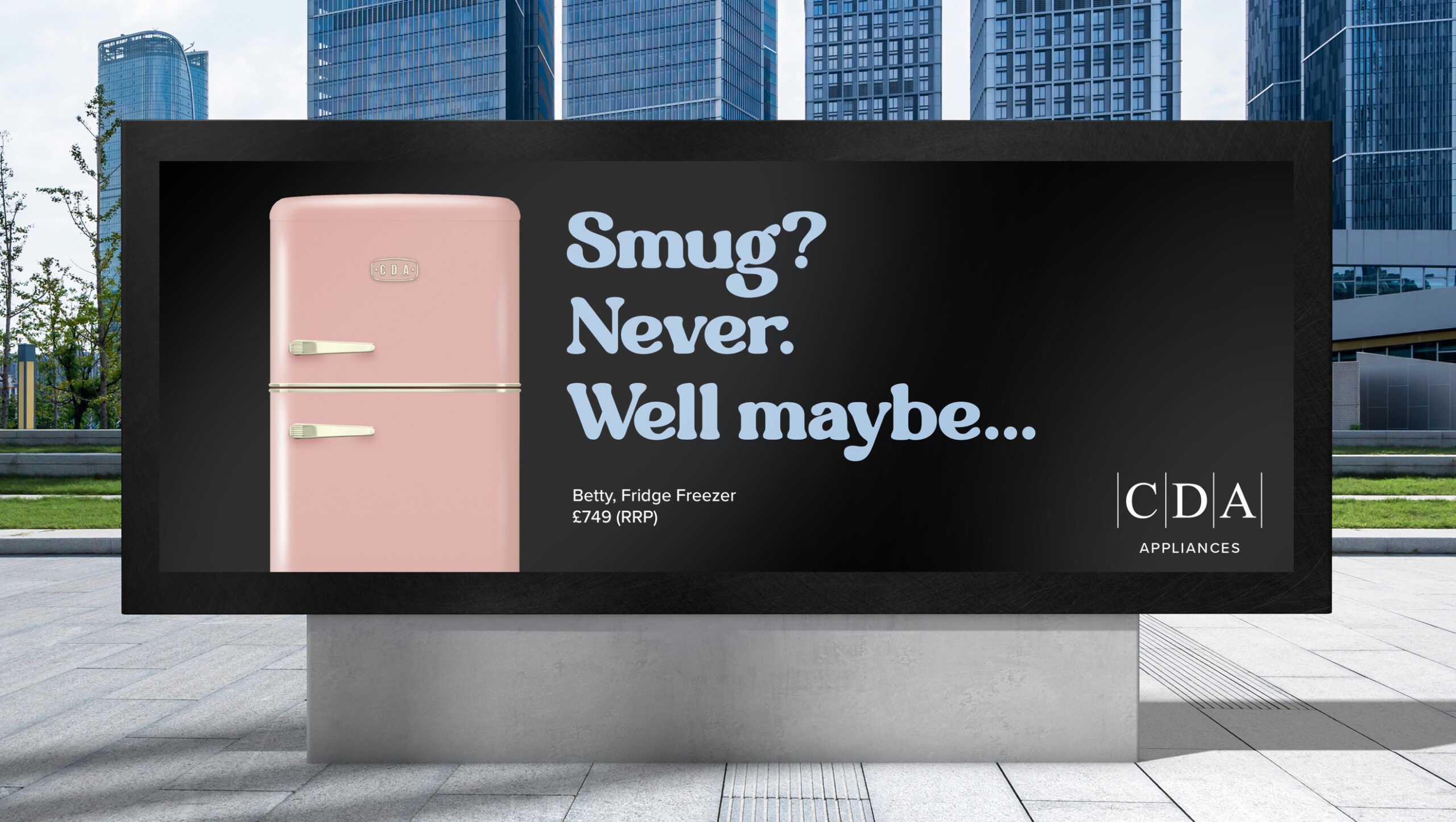 Retro looks meet intelligent technology
CDA are one of the UK's best kept secrets when it comes to kitchen appliances.  Established in Nottinghamshire in 1991 they have consistently built a reputation for affordable, stylish, ingenious, and award-winning products that consistently deliver great results. Oh, and in case you didn't know, CDA built the first ever integrated wine cooler for UK kitchens!
After CDA became part of the Amica Group, they wanted to embark upon a programme of not only supporting its independent kitchen designers who specify CDA to their clients but also to the end user, raising awareness of the brand and getting them to ask for it by name when working with a kitchen designer.
In 2023 CDA developed a series of refrigeration products that tapped into the on-trend, 'Jetsons esque' freestanding retro look and launched them to the trade and the general public with Out Of Home, Digital and Social advertising.
Now it would be remiss of us to ignore that fact that these products have a certain 'look' to them and yes there are a few competitors in the market for this kind of aesthetic. However, our communication work reflects a key aspect of this and when you take into consideration that these CDA products are half the price of the market leader then people who buy or specify these products for their kitchen have every right to feel a little bit smug – well maybe just a little!
We worked with a great studio in Singapore to develop the CGIs of the products themselves, we worked tirelessly on the typography to make sure it delivered the right kind of 'look and feel' for the brand and we ensured that affordability was rooted in our idea and gave the brand a competitive edge.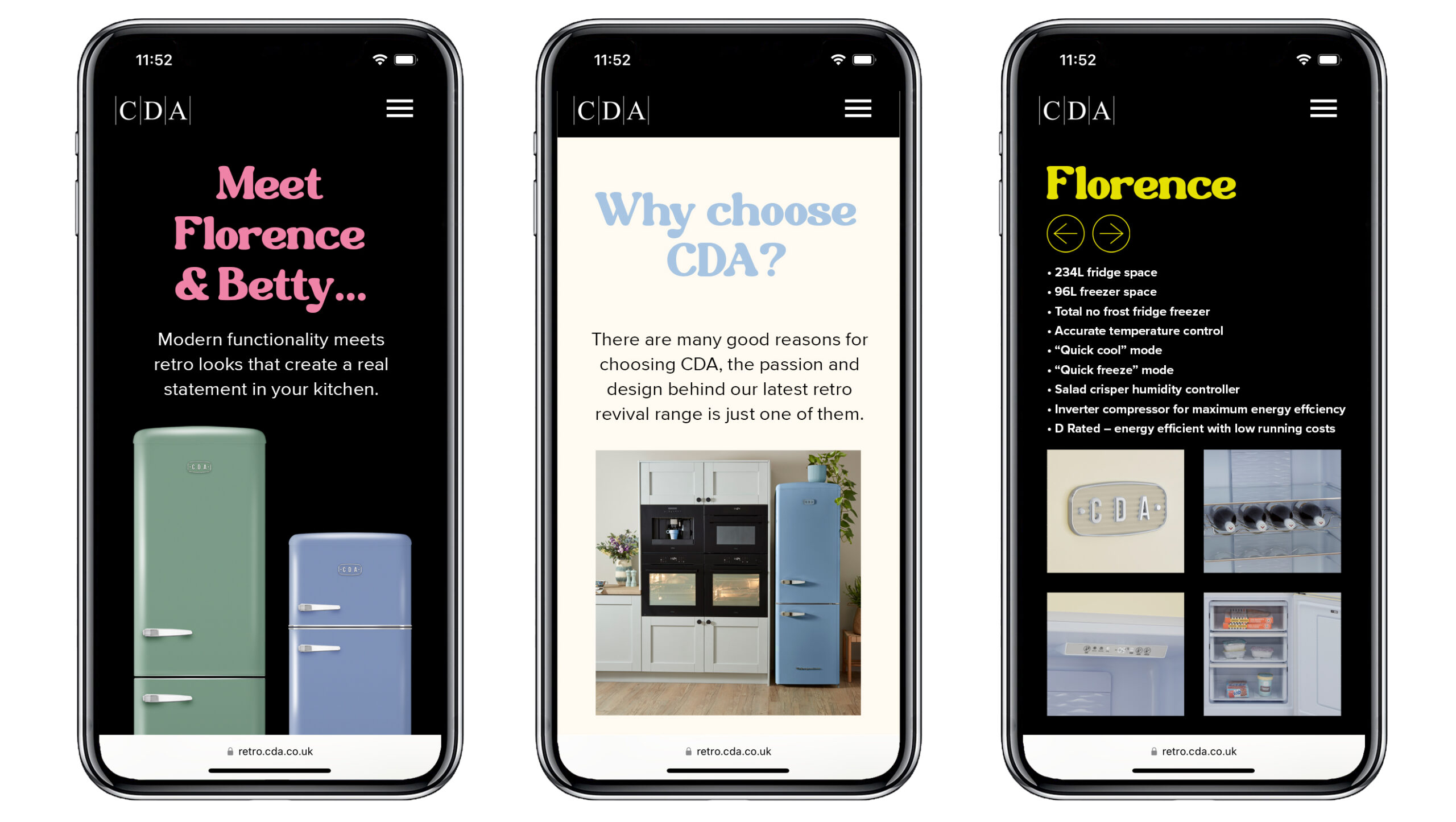 Part of our scope for the project was to design and build a micro site where all digital advertising could lead back to and was linked to the core CDA trade site. Seamless in terms of look and feel to fit with the advertising this plays a vital role in delivering a more in depth look at the products and colourways.
We loved working on this as it was brave from the client's point of view. The headlines are simple, competitive and if you 'get it', you 'get it' without it feeling like a direct dig to A.N. Other brand in the market for this kind of product.